So after revealing my AFLFantasy side earlier today, plenty of people asked to see my SuperCoach side. So here it is!
The Strategy
I am going super value in the backs until I get a good look at the first month of football with the new rules. I will then start upgrading from there to the guys that impress me the most.
I wanted to go deep again in the mids with guys who are contested focus. Rockliff at m7 does that precisely for me and will give me some scope for flexibility.
I wanted to take on one of Grundy or Gawn. Grundy ended up being the one as he was worth more. It allowed me to get a little deeper in the other lines
Love my forward line. I think all these guys will go well in 2019 in SC. Greene at f5 allows me to focus on the backs to start with. Hopefully, I get a good ride from the mid-price selections.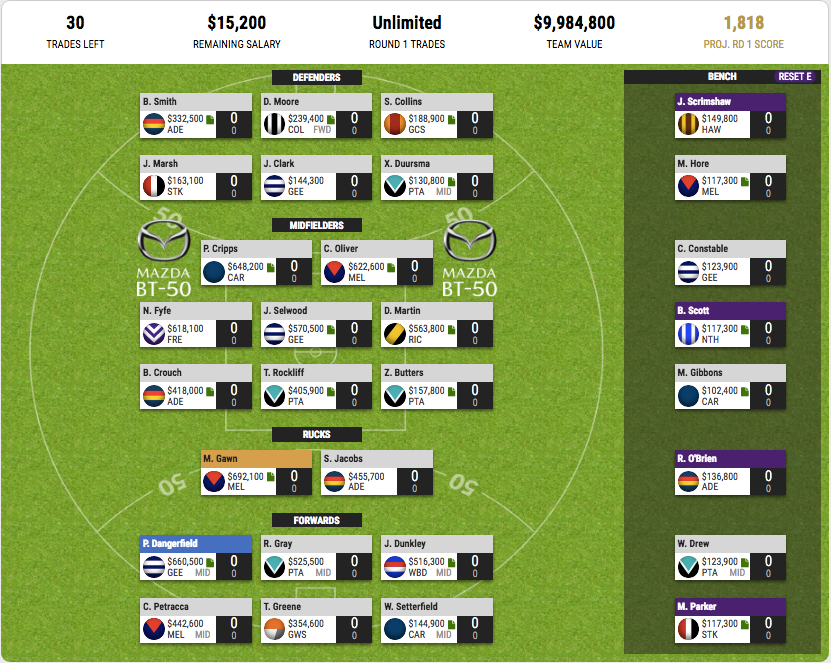 So! What do you think of the team? Have your say on Facebook, Twitter or Instagram