I've squeezed every penny so if teams aren't kind, I will need to make some structural adjustments and therefore personnel could be drastically changed! But as of right now, this is how I'm hoping to start what is going to be the strangest and most unpredictable season of Dream Team anyone has ever seen.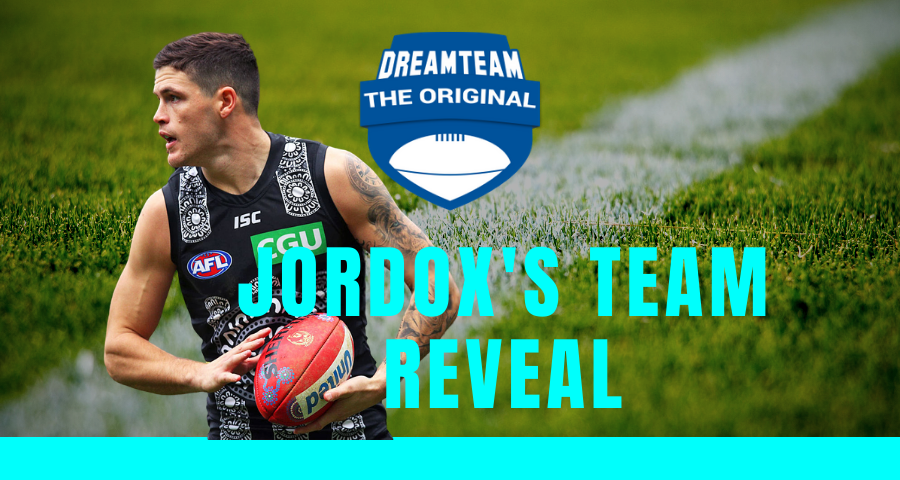 Backline:
Jack Crisp was one of my first picked and his huge Marsh series meant he didn't budge at all but also annoyingly now means he's less unique. Rory Laird hasn't been spoken about much and I think there will be plenty of ball for him with the Crows tipped to struggle and Brodie Smith getting more midfield time. I really wanted to pick a unique over Dan Houston but his Marsh series was irresistible and no one can resist the value of Sam Docherty and Dylan Roberton. I'm hopeful Jarrod Brander can at the very least keep his spot and at the very best average 60-70 because either way, he'll be a great cash generator early.
Midfield:
Luke Beveridge and his bizarre magnet spinning ways still make me nervous so the prospect of spending north of $800k on two Bulldog mids just didn't sit right. I've gone with the tried and true Jack Macrae and am happy to take Josh Dunkley on and reel him in later. Zach Merrett and Stephen Coniglio are underpriced for their potential averages and if Patrick Cripps can get those stinky sub 70 scores out of his game, he's a steal at $733k. Mitchell, Rowell and Pickett all pick themselves for different reasons and will be in most sides. Tom Green gets a guersney because getting a game for the Giants means he's highly rated and will be part of a rotation used to replace Taranto.
Rucks:
I didn't start with Brodie Grundy last year and regretted it as my overall ranking tanked early. Not this year! Sam Jacobs is an incredible value and I have no concerns his spot will ever be under threat from Shane Mumford. If he does have a rest at all, though, I've paid up for Naismith on the bench who is going to help bankroll my upgrades later in the season.
Forwards:
Not starting Whitfield is probably the biggest gamble I'm taking but I'm confident I can get him cheaper. All it will take is a few scores in the low 100s and his breakeven should sky rocket. We've been given a gift in Dustin Martin as a forward this year and I'm really surprised more aren't selecting him. Jack Martin just came back into my team at the expense of Jack Steven but I've liked him all pre-season as a new team breakout option and Dev Smith presents serious value if he gets anywhere near his 2018 numbers. Andrew Brayshaw wasn't on my radar pre-Marsh series but his form and role demanded I pick him. Taylor and Rankine will hopefully do their job as my kids on the field.