The Crows hosted a reinvigorated Suns outfit fresh off their trouncing of the Cats last week. Gold Coast picked up right where they left off two weeks ago and were the dominant team. Adelaide looked like a side still getting use to the huge changes over the Summer and almost pinched this one albeit with some help from the Suns poor goal conversion. The visitors held on for a 7 point win in what was at times a feisty and entertaining dress rehearsal for Round 1.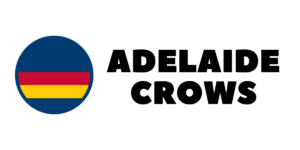 Brodie Smith: Wow. Completely dominated the game from start to finish, playing mostly in the midfield, and was clearly best on ground in a losing side. Used his speed to burst out of packs and was very clean by foot and hand. He had 20 touches by half time and finished with 34, with 9 marks and a goal. Playing like this, Smith is more damaging than anyone in the side (including Sloane) and won't be given the same freedom every week. Pick him with confidence but beware of the taggers.
Brad Crouch: Solid performance and much of what we have come to expect from last year's best and fairest. 28 touches mostly by hand, 8 tackles and a goal. Nice unique if you're looking for something different and when someone is playing for a big contract, they often play out of their skins. This guy wants a million bucks!
Matt Crouch: Just like his brother, solid performance and no surprises to see him amongst the highest disposal winners with 27 along with 5 tackles. He just never stops hunting the pill. Gun.
Rory Sloane: The new solo captain was industrious without being dominant. 19 touches and 7 tackles and looking very much to be a quality over quantity type. Not what we want (except for Supercoach of course).
Chayce Jones: Has had a big pre-season with the expectation that he'll play a lot more midfield this year and even though he goes hard and is handy around the ball, still looks a little lost at the coalface. Could only manage 12 touches from 79% game time. Probably still a year early for him to be relevant in fantasy circles.
Fisher McAsey: The top 10 draft pick has well and truly put his hand up for round 1 and I think we'll see him there. Showed great poise and positioning all game in an entertaining battle with Sam Day. He had 12 touches which is probably as much as we can expect for a key position, but I think as he gets used to the tempo, he'll increase his marking tally and won't score terribly. With that said, I still wouldn't be putting him on the field.
Wayne Milera: Was busy early and you could see they wanted it in his hands but he really faded after the first quarter finishing with just 14 touches. He looked off his game all day even though he was in his usual spot at half back. It looked like he was matched up on Swallow at times and was being held more accountable than usual. Still set for a big year but bad timing to put in a stinker with decisions to be finalised very soon for our starting squads.
Taylor Walker: Many would have scoffed at the suggestion Tex could play wing this year but even though I'm not expecting him to do a Richo (nearly won the Brownlow off a wing in 2008!), I think a new position is just what he needs and possibly makes him more relevant in Draft leagues at least. I nearly fell off the couch when I saw him playing as back up ruck in this match, but I loved it. Nothing to see here from a fantasy perspective but it was entertaining, nonetheless.
Reilly O'Brien: Probably had his colours lowered against Zac Smith despite having a decent game with plenty of touches (21) around the ground. He played 87% game time and looked tired with Tex as his only back up. I expect one of Himmelberg or Frampton to play in round 1 but think this will actually help O'Brien's scores as he'll get more of a rest and be able to get to more contests.
Rory Laird: Looked excellent and amazingly looms as a unique option! 32 touches running all over the back half and will thrive with the Crows new short kicking game plan that we saw in this game. Should find himself in more teams after this performance.
Paul Seedsman: It's such a shame he doesn't have DPP like he did a few years back because he would be very tempting. Doesn't offer much value but geez he looks good when he plays like this. He had 29 touches with 7 marks and was all over the ground even kicking 1.2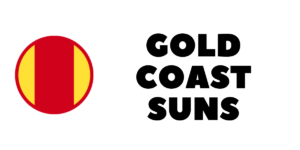 David Swallow: Looked like he was playing off half forward but was brilliant, particularly in the second half when the game was in the balance. 33 touches and 7 marks and with more support around him, he could be set for a big year. One for Drafts.
Darcy MacPherson: I've been surprised not many have been talking about this guy but after a terrific 2019, he looks set to explode this year. Was huge in Marsh 1 and backed it up again here with 31 touches and 5 tackles playing forward and roaming up the ground.
Will Brodie: He is developing very nicely and was very busy in this game showing plenty of strength over the ball. He had 15 touches at halftime and went on to finish up with 28 along with 6 tackles. He's one of many young Suns starting to mature in that midfield but he really stood out in this game.
Zac Smith: Was super impressive and arguably won his battle with O'Brien but he's just keeping the seat warm for new captain Witts who will be back.
Brandon Ellis: The former Tiger is one to watch for the Suns this year and looked good in this game. Played a familiar role roaming around the ground collecting plenty of ball (27 touches) and providing good run. He'll be a great asset to the young side but probably isn't going to carry too much relevance in anything other than Draft.
Lachlan Weller: Was huge for the Suns in the second half with his pace and smarts proving crucial as many of his teammates were tiring late in the game. He was buzzing around the ball for most of the game and was good value for his 27 touches.
Jack Lukosius: Looked excellent reading the ball expertly at half back and took plenty of intercept marks. He was moved forward late in the game after Sexton went off injured. This hurt his stats but he still finished with 17 touches and a game high 10 marks.
Hugh Greenwood: Not as prolific as Marsh 1 and appeared to be running with Sloane at times and playing half forward at other times. He had a serviceable game and was involved in the hard stuff laying 6 tackles, but he only had 16 touches and my concern is that he could be more suited to a tagging role than just being a pure ball winner.
Matthew Rowell: 14 touches and 4 tackles from just 41% game time. I'm not sure anything else needs to be said about this kid. I'm looking forward to watching him dominate from round 1!
Noah Anderson: Like Rowell, was put on ice at halftime to manage his load after a big pre-season. And also, like Rowell, will be playing round 1.
Jeremy Sharp and Connor Budarick: Both came on at half time and looked good, especially Sharp who had 14 touches and 7 marks from just 46% game time! The concern with these two is with how good the rest of the young Suns are looking, they may only be emergencies in round 1.