I was punished for not turning up to the latest podcast by being asked to watch the Dees Hawks game so none of our audience would have to watch it. You're welcome. And sorry MJ, I promise I won't no-show ever again.
Despite both teams rolling out something very very close to their best 22 and conditions being reasonable, skills were poor with turnovers aplenty and this was a hard game to watch. Despite that, there is still plenty we can take from this game across the fantasy formats. Here are my observations on a few key players: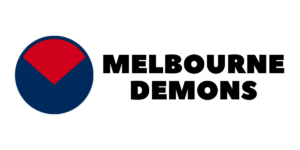 Max Gawn
Eased his way back from injury by playing the first half only, and looked fine doing it. That's really all you need to know.
Luke Jackson
Looked a lot more at home this week. Played the second half after Gawn was rested and moved really well.
Jack Viney
Well well well. Being stripped of the co-captaincy appears to have lit a fire under him. Both Marsh games have yielded big scores but more importantly, Viney has shown aggression and intent that we haven't really seen from him in some time. A little reminder that Jack averaged over 100 DT back in 2016. However, that aggression may already have him in trouble with the match review panel for a sling tackle on Stratton – watch this space.
Christian Petracca
Freako confirmed that Petracca chalked up more CBA's than any of his teammates. Remember the golden rule of preseason games – role over points. If you were red hot after last week, then you should still be now.
Adam Tomlinson
Ran up and down the wing all night doing as he pleased. And boy did he run hard. The role is there and Melbourne presumably brought him in for a reason. Will you?
Clayton Oliver
Played the majority of the game and didn't get injured. Tick.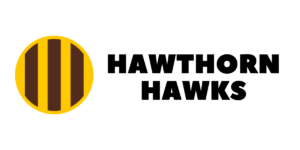 Tom Mitchell
Played the majority of the game and didn't get injured. Tick.
Chad Wingard
As with Petracca, Wingard played the right midfield role for those who were keen last week, even with Mitchell Scully O'Meara Worpel all in the team. It didn't translate into as many points as last week but holding that role in a full-strength midfield is a great sign. Does need to keep his feet as he seemed knocked off the ball a lot tonight.
James Worpel
Worpel started strong but faded through the second half. Reckon he had more handball receives from Mitchell than anyone else (unverified stat) which is a positive indicator. His disposal was awful but he did remind us all that he can certainly find it.
James Sicily
The vision of him kicking trick goals prematch had me concerned but was relieved to see him marching straight to the backline where he stayed all game. Half the Melbourne midfielders must have thought he was on their team and kicked straight to him with alarming regularity. In fairness, Sicily must have thought the same because he often gave it right back. He accumulated marks and possessions and had the right role, but also single-handedly gave Melbourne at least four goals that I counted.
Harry Morrison
Played kick to kick with Sicily and also with the Melbourne forwards. He scored well but there must be question marks on his role and indeed his place in the best 22 after a shocking display of how not to dispose of the footy.
Jonathon Patton
Heat maps aren't available on the AFL app yet but if you took the oval template and a red marker and coloured in the attacking goal-square, you've got Patton's heat map. Scoring will be hugely dependent on marks and goals this year.
Jonathon Ceglar
Held his own against Gawn and naturally exploited his advantage against Jackson. Certainly appears to have the primary ruck role locked now and thus makes an interesting mid-price option for those looking at something different.