It a late afternoon game at Joondalup the Dockers took the Pre Season Derby win over the Eagles by a miserly one point 55 v 54 after a late and spirited fight back.
The Eagles had the game on their terms early playing a high possession kick/mark brand which magnified a few defenders stats, especially that of Liam Duggan's 32 disposals and 12 marks.
It looked a laydown misere for the Eagles entering the last quarter before a strong fightback by Fremantle, as the tempo lifted albeit for last 10 minutes with both teams appearing keen to get a win.
Chief outs: West Coast: Darling, Allen and Cole Fremantle: Ryan, Aish, Mundy, and the injured Pearce, Hamling, and Acres.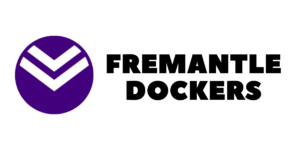 Nat Fyfe:
A game-high 14 contested, owned by 36% in SC and unlikely to drop off this performance, 11 CBA's and some time forward for his 115 SC points.
Andrew Brayshaw:
If this guy isn't in your team or not on your watchlist as a forward you're doing it wrong. He had 25 disposals, 10 contested, 8 tackles, 14 CBA's priced at 70 in DT and 71 in SC, went at 1.3 PPM in AF for his 120 points.
Adam Cerra:
A tough one to get a gauge on imho, will definitely be unique but will he deliver, had 17 disposals with just the 5 CBA's, Darcy Tucker may just be ahead of him atm for more midfield time.
Michael Walters:
If he gets enough midfield minutes he will be a very good pick in 2020. Sonny had a sensational 3rd quarter, the problem is he is a very dangerous forward and Freo lack what he brings to their offence. Regardless of the splits, he will definitely end up one of the top forwards of this year.
Lachie Schultz:
A lively forward rook who a few of us may have started in 2019. Unfortunately, his price has blown out in 2020 but he might need to consider after his 2 decent pre-season games and our shortage of low priced rooks atm.
Become a Patron!
Serong and Sturt:
Two rookies to consider if they get named Round 1, with limited game time it's going to be tough for them.
Stephen Hill:
He was taking the kickins in the absence of Ryan and setting up some creative plays. However, the problem is he's been diagnosed with some quad awareness and is off for scans this week.
Conner Blakely:
'Connie B' didn't play in the main game but responded to his axing with a BOG in the curtain raiser for Peel Thunder v The Eagles, will that be enough to start Round 1?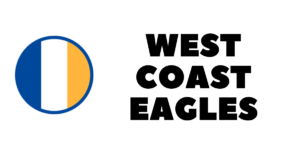 Elliot Yeo:
A game-high 33 disposals, 15 CBA's, 7 tackles, was the top-scoring AFLFantasy player with 126 and he went at 1.4 PPM. His first 7 disposals were kicks but he let himself down a little with 18 of the next 26 disposals being handballs. Kick the ball Elliot.
Andrew Gaff:
Just the 4 CBA's in his 32 disposals but ended up being the highest SC scorer on the ground with 133 points, also only owned by 2% in SC, an excellent unique option.
Tim Kelly:
He's a fantastic addition in the midfield for the Eagles, wait until he gets his burners going, 29 with 8 contested, will be one of the best for the Eagles in 2020 imho.
Jarrad Brander:
A fwd/def rookie played a defensive wing type role and looks to have cemented a Round 1 spot, we need these guys.
Become a Patron!
Nic Naitanui:
The usual type of game from Naitanui. Low time on the ground with plenty of points. Nic posted a 100 in SuperCoach, 64 in AFLFantasy. NicNat is currently the 14th most expensive ruck in SuperCoach, can you go there as your R2? He's in 13% of SC teams.
Dom Sheed:
He was too good not to get a mention, played forward a bit and finished with 23 disposals and 2 goals, 99 SC. Champion Data will be looking very closely into his Fwd/Mid splits early in the year. I'm already expecting a Fwd Status addition in AF and UF