This was quite an entertaining game – both teams had great periods of attack and the wind made for an interesting finish too – Lienert covering himself in glory with the two winnings goals to finished it off. To start with however, here's a list to keep in mind of important players who didn't play:
Port: Wines
Western Bulldogs: Duryea, Libba, Naughton, Ed Richards
What's interesting is that basically this was both teams' best 22's. The only players missing are all due to injury, so if you had your eye on someone and they didn't play in this game and weren't injured, it doesn't bode well for them.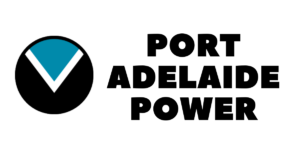 Connor Rozee
For those looking at the mid-priced forwards this year, Rozee would have been one to look at. Coming off a sensation debut year last year, Hinkley and track watchers have oft-remarked that he is naturally increasing his midfield time this preseason.
He did so again in this game though still wasn't able to accumulate points strongly through the 2nd half, either tiring of just not getting to where the ball was.
His 81% TOG for 64 points showing him to perhaps still be a year away, however for those who remember it Fyfe had a similar game early in his 2nd season but then kicked on to really break out. Still one to watch but perhaps with a bit less confidence than prior to the weekend.
Dan Houston
It's gonna be hard to leave this bloke out – running through the midfield again and getting quite a bit of the ball, he was then rested for the 2nd half. There wasn't much not to like however, and the role & the scoring is looking good for the position and the price.
Scott Lycett
The major thing to come out the game for Lycett (and Ladhams?) is that Lycett went off halfway through the 3rd qtr with ice taped around his achilles. Later diagnosed as a minor ankle concern, it's something to monitor in the lead up to Round 1.
Mitch Georgiades
One the forward rookie options that we've all been looking at, it just wasn't there for us on this display. The fact that he played in this game at all is good for his Round 1 selection chances, given it was Port's strongest team. However, seven disposals from 73% TOG as a forward is a portent of things to come in the regular season. Even if he plays Round 1, is he worth picking as a cash cow?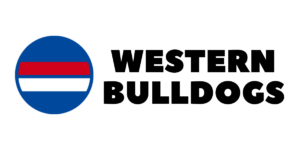 Bontempelli/Macrae/Dunkley
These guys all did everything you needed to see. They all played midfield and they all looked as good as ever. The Bont even had seven centre clearances to further cement that he's a midfielder this year, and the three of them all looked like they'd be good options if you were already considering them.
Tim English
Will you go there? A ruckman on the up, he will no doubt be fantasy relevant sooner rather than later – is this the year? His role and scoring was similar both before and after Lycett went off, although his hitout win % did increase afterwards (a weakness while he still increases his size and strength).
He is certainly mobile and capable of filling out the stat sheet across the board, something which always bodes well for fantasy scoring.
Bailey Williams
More of a draft consideration, the ball seemed magnetised to him at times (Ten! Intercept possessions), reminiscent of a couple of years ago. Going late in drafts currently, he could prove to be decent value if this performance continues into the regular season.
Pat Lipinski
Also spending time in the midfield, Lipinski looked solid again and should see good worth as a forward pick up in draft leagues. Whether he's worth it in salary cap formats or not we will have to wait and see, although he's unlikely to see the level of scoring that the aforementioned big three will have.