The Blues took on the Lions in a scrappy affair at Ikon Park with both sides keen to snag a win after falling short last time out. It was a tale of two halves with Carlton looking exceptional for most of the first half before running out of steam and being completely overrun by Brisbane who went on to post a handsome 45 point win. It was a modest game fantasy wise with Cripps the only player on the ground to have more than 25 disposals. But there's still plenty to unpack as we start finalising our squads for round 1.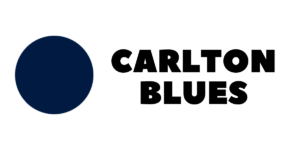 Patrick Cripps: Started on fire with 11 touches in the first quarter and was in the thick of it throughout but didn't look his usual dynamic self. To really elevate himself in the fantasy world (he's already done it in Supercoach), he needs to straighten up his kick to handball ratio. This game was a great example of this as he had 30 touches on the night but only 9 kicks. He has another gear to step into and we'll see that Thursday night in a couple of weeks against the Tigers.
Sam Docherty: What did we need to see? Looks fit, tick. Taking kick ins, tick. Plenty of game time (81%), tick. Embracing his love of playing kick to kick, tick. I was having 2017 flashbacks at times in that first half when Docherty was +6'ing his way all over the back half. Finished with 21 touches and 10 marks and is the biggest lock in the game. Don't over think it, pick him!
Ed Curnow: Has been a gutsy soldier for the Blues for years now and thankfully his days as a forward look certain to be over under Teague. Was solid early and spent parts of the night running with Neale. Just 20 disposals but 7 marks and a goal make his fantasy scores look better. One for Drafts.
Sam Walsh: I honestly cannot believe this guy is only 19 years old, the way he moves out there and how hard he works, you would swear he's a seasoned veteran. Started hot with 9 touches in the first quarter but went very cold in the second. Finished with the second most touches on the field with 25 and everything he did looked good. Maybe won't become elite in the fantasy world this season but we're going to love selecting him over the next 10 years.
Paddy Dow: Another Carlton kid that looks excellent whenever he goes near it. He had modest numbers tonight and is still a mile off fantasy relevance, but he has a huge future.
Jack Martin: A fantastic acquisition for the Blues with his class and precision disposal. He had a great time roaming up and down the flanks all night recording 23 touches with 9 marks from just 68% game time. Nice unique for the forward line but there's possibly better value on offer.
Jack Newnes: Potentially another handy pick up for the Blues as he will bring some experience after 8 years at St.Kilda. He tried hard in this game and was involved throughout with 20 touches but there were a lot of bad ones. He also didn't lay a tackle and gave away 3 free kicks. I think his disposal was so poor that we won't see him in the seniors in round 1.
Marc Murphy: Did his part with 5 kicks and 10 handballs from 60% game time. Even though he finished last season with a bang, I'm expecting his numbers to decline as Carlton continue to give more responsibility to the kids.
Nic Newman: I didn't notice him a great deal, but his numbers weren't terrible with 19 disposals and 8 marks. I didn't think Docherty's return would impact him too greatly as they have a shared love of playing kick to kick but I'm not so sure now. He was quiet in Marsh 1 too.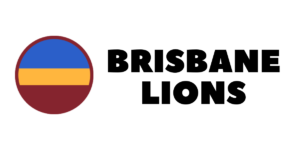 Charlie Cameron: Touted as having the potential to become the greatest small forward of all time by someone who would know, Eddie Betts, Cameron looks like picking up right where he left off in his breakout season last year. This was a seriously good performance with a stat line to back it up, 21 touches, 7 marks, 8 tackles and 5 goals. Despite this, the reality is he is a small forward and they scarcely find themselves in our fantasy squads. Enjoy watching him this year but don't pick him.
Dayne Zorko: A mature performance from the captain. He was well held for most of the first half but slowly got himself into the game. He didn't have huge numbers with 23 disposals, but they were quality and with his 6 tackles and 2 goals, he was one of the most prolific players in the game and a huge catalyst for the turnaround on the scoreboard.
Lachie Neale: A far cry from his 47 disposal beast mode game in Marsh 1 but was still important at times. He had just the 23 touches this time as he dealt with some mild tagging throughout the night and even spent a little bit of time deep forward. I wouldn't stress if you're an owner though as I think Brisbane were just experimenting with ways for him to deal with the expected tags he will cop this year. He ain't no Dusty or Fyfe though and he'll be playing pure mid in the regular season.
Jarrod Berry: Did some really nice things and looks to improve again in his 4th season. He looked really strong over the ball and used his big body well to take some great marks around the ground. He kicked a couple of goals to help cap a fine performance.
Hugh McCluggage: Like Berry, looks set to improve again in what is also his 4th season. He was the Lions best player in the first half and arguably kept them in the game playing wing and around the ball. Had 22 touches and a goal in 74% game time but his impact was greater than the numbers suggest.
Alex Witherden: On the watch list as a potential break out after a surprisingly poor 2019. Unfortunately, this game and his Marsh series have done nothing to tempt me and I don't think you should be tempted either. He was largely unsighted taking just 2 marks for the game (70% game time) and looked frustrated as teammates constantly over looked him, denying him any easy touches in the process. Perhaps his first two seasons were merely a tease. It's just a shame, that's all.
Brandon Starcevich: There were hardly any rookies of interest in this game but Starcevich looked excellent. He only had 11 touches but everything he did was so clean that he must be a chance for round 1. Like McCluggage, he was important for the Lions early in the game against the tide. With Brisbane's list looking very healthy from an injury perspective, there's a tight squeeze for spots but Starcevich may have done enough to get a spot.
Deven Robertson: Not sure he gets a gig in round 1 but he looked good when he got his chance with 11 touches and 5 tackles from 63% game time.
Grant Birchall: The wily veteran should have a similarly strong impact at the Lions as Luke Hodge did and is at an extremely tantalising price. He had 15 touches and kicked a trademark raking long goal, but I don't think we can trust his body enough for our fantasy sides this year.
Cam Rayner: There's been murmurings about Rayner bulking up and potentially breaking out this year. It's a no from me. The kid just isn't there yet.