Both teams were missing their marquee big forwards in Brown and Franklin but despite that this was about as entertaining as a Sydney vs North game can get. There were some fascinating one on one contests across the ground and some interesting faces made some interesting cases for selection. Here's what I noticed while nursing a post-shiva hangover: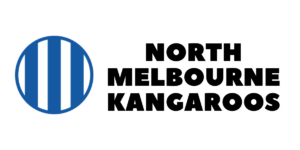 Shaun Higgins
AKA Benjamin Button. I reckon he may have improved every year since crossing from the Dogs and he wasn't bad then either. Even so, you couldn't possibly pick him in salary formats… could you?
Todd Goldstein
Goldy did what Goldy does. If you had your eye on him as a unique selection, he gave you no reason to change your mind.
Curtis Taylor
Ownership rose from 2% to about 98% (unverified) in all formats after this game and rightly so. Kid looks the goods.
Aaron Hall
Gee it's great to see him back on the ground again. Loves a cheap possession but can genuinely do some damage with it when he's in the mood. Plays midfield, kicks goals, third (at best) in line for a tag. AFL Fantasy is calling.
Jack Ziebell
Didn't spend much time on field and took it at a un-Ziebell-like leisurely pace when he did. Keep an eye on the news but I don't think there's much to worry about there.
Jy Simpkin
Played a great game just quietly. This kid is developing very nicely and personifies the changing of the guard for North. Seems like he's been "almost" an option for a decade but he's only 22 years old. Recommend you snaffle him in as many keeper leagues as you can.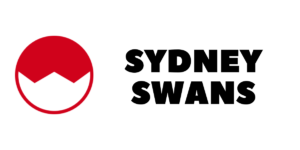 Josh Kennedy
If Shaun Higgins is Benjamin Button then Kennedy is… I don't know, Benjamin Button on steroids. Perfectly legal and non-suspendable steroids, of course. I'll just point out he played less than 70% game time yesterday and still managed 37 disposals, 8 clearances, 10 tackles and a goal. Someone forgot to tell him this was only a practice game.
Jake Lloyd
Reports of his demise have been greatly exaggerated. There's no logical reason to suggest that his scoring will drop substantially this year but many seem to think it might. 28% ownership in DreamTeam and 27% in Supercoach isn't exactly unique but it's extraordinary when he's rated the outright top scoring defender going into this season.
Lewis Taylor
Played a lot more midfield than I expected he would, but other than maybe Hewett I'm not sure there were too many Swans missing from the round one lineup. Does the former Rising Star finally rise again?
James Rowbottom
I wouldn't exactly call it a tag but Rowbottom spend a lot of time holding onto Cunnington's jumper before the Roo was subbed out for the second half. If you're owning him anywhere you don't want him tagging but if he's allowed to run off his man like he did today then there might be something of a breakout on the cards.
Dylan Stephens
Ooooooft. This kid is an absolute jet. Big fan.
Sam Naismith vs Cal Sinclair
Sam Naismith won this one comfortably. If it's one or the other playing round one, I'd be betting on Naismith. If it's both, they'll make a mess of each other especially as neither seem like the answer to Sydney's forward woes. We had a great discussion about Naismith and other cheap rucks on the podcast Monday night, check that out here: