A replay of last years boring Grand Final (unless you're a Tigers fan.) This time the result was very different. Sadly for them, they didn't even pick up premiership points.
Regardless of the result, we learnt plenty from a fantasy footy perspective.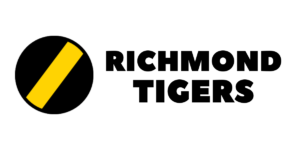 Marlion Pickett: There was a reason I ranked him so high in the 50 Most Relevant. He does things that players who have played a 300 of AFL could only dream of doing. Across the game, he racked up 20 disposals, eight tackles and as one of the few basement priced cows we have in 2020 he's an absolute lock in every single side.
Dustin Martin: He played, and he didn't get injured. Pretty simple stuff, Dusty looms likely as a top tier forward in 2020, and only injury will prevent that from happening. Next!
Tom Lynch: If Fox were doing this game review, the entire article would just be filled with superlatives with how amazing Tom Lynch is. To be fair, he's not wrong. And for those seeking low ownership unique in the forward line then he needs to be considered.
For the first time in years, Lynch has had a preseason and looks set to continue off where he finished his 2019 season. In this game, he looked sharp on the lead and dominant in the contest. Additionally, the most significant indicator that Lynch is physically firing is to see what type of pressure he's adding to the Tigers lineup. With six tackles in this game and plenty of other non-celebrated stats, my prediction for the Coleman medal couldn't have done any more than he did on the weekend.
Callum Coleman-Jones: Did some beautiful things in this game, it appears the Tigers are developing a nice group of young talls. CCJ looked at home in the ruck when relieving Soldo. From just a limited game time, he scored nicely and is a genuine chance at being named in round one.
Kane Lambert: Suffered a nasty knock to the head from Jeremy Cameron's knee early in the second quarter. After this incident, he wasn't seen for the remainder of the game. While he could be a unique forward ion salary cap formats, his draft owners will likely be watching his recovery with interest. Thankfully the club believes he'll be right for round one.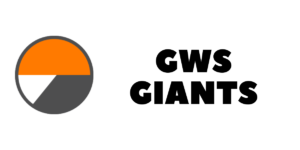 Stephen Coniglio: The new GWS skipper was prolific and dominant through the midfield of this game. It's rare you pay this much money for a premium and still get value for money, but with Cogs, that's exactly what's happening. Over the past two seasons, he's shown he can deliver an average of 110 when fit, and that's precisely where I believe he is.
Josh Kelly: Please, don't pick him. He's a terrible footballer who's injury prone and can't score. Avoid, save the trade on this rubbish player. If you start with him, give up on your dreams now.
Tom Green: The Injury to Tim Taranto seems to most benefit this first-year player. Across this game, he showed his ability inside and also on the outside of the contest. While he does have a premium on his price tag, he looks to have embedded himself into the Giants best 22 and has shown excellent scoring capabilities.
For what it's worth I'm starting him in all formats if he's named next week.
Toby Greene: The forgotten man of our forward lines. After most coaches have locked away, Whitfield and Dusty many appear to be passing on Toby. In this game, he reminded coaches that he doesn't have to get significant midfield minutes to be a high scoring forward. AS a forward he's the complete package player, and for the small percentage of current owners you should be thrilled with your selection
Lachie Whitfield: Spent some time across half-back and with the potential absence of Zac Williams, we might see him reprise his role there for a few games. Regardless of his position on the field, Lachie is the most significant, safest and easiest forward line lock for fantasy coaches.
Only injury will prevent him from averaging over 110 this year and being the top-scoring forward in all formats of the game. Don't try and get too cute, pick him!
Isaac Cumming: Another player that looks like he'll benefit from the delayed start to Zac Williams is this young giant. He adds class, courage and speed were coming off the defensive lines. He comes with a premium price tag but looks like a viable D5 who can generate some early cash for us.
Jeremy Cameron: Normally for a key forward to post an AFLFantasy ton they need to kick a bag of 5+ goals. However, that wasn't the case in this game for 'Jezza.' If you're looking for a unique Round 14 bye forward who has a big scoring ceiling, then Cameron is your man.
Nick Haynes:He's not a starting squad player in my eyes, but his Marsh preseason games have seen him score similarly to how he ended the 2019 season. He spent the afternoon happily intercepting anything that came his way clunking 14 marks across the day. Very relevant in the draft and daily fantasy formats and should return value on investment.