This was a fun game with which to end the preseason. It was a low scoring arm-wrestle but highly entertaining with both clubs apparently giving it their all. Here are a few final notes to finish your preseason homework before the next podcast drops: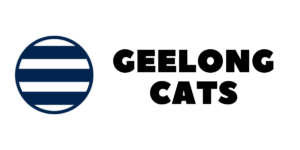 Jack Steven
Played midfield. Looked explosive around stoppages and racked up plenty of possessions from limited game time. I'd be interested to know if the reduced TOG was deliberate to ease him back into senior footy and it's only a practice game anyway, or if it was because he's not quite fit enough after an interrupted preseason (and an interrupted 2019). Got through the game unscathed though which is the most important thing.
Quinton Narkle
Also played midfield. More handball-happy than usual but he sure stands out with that ridiculous haircut. Can't miss him and neither did his teammates. His price is awkward in salary formats after a mini-breakout last year from a handful of games, but he's a very interesting draft prospect.
Darcy Fort & Rhys Stanley
Fort played half a game and performed admirably enough to put Rhys Stanley under pressure. Geelong's ruck situation is an interesting one but the bottom line is that Smith leaving doesn't necessarily mean Stanley is #1 all season.
Zac Tuohy
Loves playing kick to kick with his teammates and might be an underrated option in fantasy formats this year. The role is definitely still there for him.
Patrick Dangerfield
He's actually pretty good at football, in case anyone had forgotten.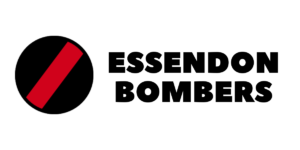 Zach Merrett
He's also actually pretty good at football too. Not as good as Dangerfield, but still pretty good.
Devon Smith
This is what track-watchers wanted to see heading into round one. Double figure tackle numbers and not anchored inside forward fifty – although he did spend plenty of time there. Enough to be concerned? Probably not.
Andrew McGrath
Has his time finally come? Solid midfield minutes in both Marsh games and ooh ahh he's looked good doing it. McGrath seems suited a little more outside than inside but the intent and endeavour is definitely there.
Brandon Zerk-Thatcher
You'll enjoy having him in your team just so you can say his name every week. Bit of luck and he'll make you some cash too. 12 of his 18 possessions were interceptions and he read the play like a player with many more years of experience.
Jacob Townsend
That's premiership player Jacob Townsend, by the way. He did not play the inside midfield role that we hoped he might, but he did play very well as a pressure forward. The same role in which he won a premiership medal. Playing in a premiership. Premiership player Jacob Townsend, that is. Anyway, he might have earned himself a spot for round one on that performance but his scoring will still be heavily reliant on goals if he's dancing around the forward pocket.
Become a Patron!