Mid-January, UltimateFooty always adds some additional dual positions players into the draft game on top of those already allocated for SuperCoach, AFLFantasy & DreamTeam. We'll officially announce the positions UltimateFooty will add to the game in the coming days. But, for now, here are some of the players I'd love to see gain DPP.
Jaidyn Stephenson – ADD CENTRE
The addition of a centre status is usually one of the least helpful in bumping a player's draft rankings up. But for Jaidyn Stephenson, it's certainly a valid gain with Stephenson spending his share of time across the wings for North Melbourne. Of course, his relevance is as a forward, but the DPP addition will add some squad versatility.
Jordan Dawson – ADD CENTRE
I admit that I was surprised he didn't have DPP already. He had a split role across the season. Pre bye he was playing almost exclusively as a rebounder out of the Swans defensive 50. Post by, he was heavily visible across the wing. My only slight hesitation in advocating for this DPP gain is if he plays off the half-forward for the Crows, it will restrict him from gaining the more valuable DPP.
Brad Hill – ADD CENTRE
Brad Hill has picked up some draft relevance as a back as an Eternally a wingman. But in reality, he's a wingman. So again, it won't add an increase to his draft ranks, but it might just save some coaches with some squad flexibility, especially in those that the player pool is deactivated.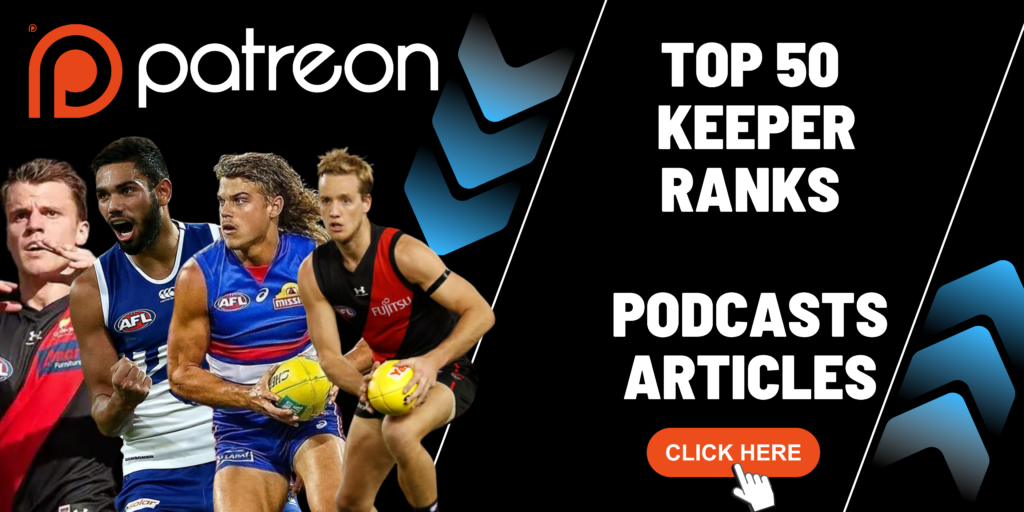 Patrick Dangerfield – ADD FORWARD
It'sIt's been a long time since UltimateFooty has awarded a big name in these start of season additions. In 2022 they've got the opportunity to add some excitement and to have clear, justifiable data to make the moves. Patrick Dangerfield leaps off the page as an obvious forward inclusion. When Champion Data allocated the positions in December, many were shocked to see the Brownlow Medalist as a Centre only.
Nat Fyfe – ADD FORWARD
Name alone; if Nat Fyfe picked up DPP his season, it would make many coaches super keen on selecting him in 2022. And depending on the format, you play he could well be one of the more relevant additions for the year. The Dockers skipper spent an ever-increasing amount of time forward as his young teammates started to take over the responsibility of the midfield.
While not the most damaging set shot at goal, Fyfe is an imposing forward presence and is as challenging to match up against inside forward 50 as at centre stoppage. The departure of Adam Cerra to Cartlon might even see him move back more into the midfield. However, the biggest obstacle to selecting him is getting him back to full fitness after another injury setback in the offseason. We'llWe'll discuss that more in the preseason, especially if UltimateFooty award the status.
Rowan Marshall – ADD FORWARD
With Paddy Ryder missing multiple games last year that Rowan Marshall played, it didn't shock me if he lost DPP. But I think in the totality of the season, Marshall spent enough time starting and then playing inside forward 50 to retain his R/F DPP. So if Ryder misses large chunks of this coming season, too, it could be Marshall that pushes towards that #1 ranking forward by seasons end. His upside is enormous.

Lachie Hunter – ADD FORWARD
Selecting Bulldogs players always feels like a risk. Luke Beveridge is long known for his ability to chop and change a player's role weekly and potentially every quarter. In 2021 it was Lachie Hunter'sHunter's turn to experience the positional roundabout. For the better part of the year, he played at centre bounces off the half-forward flank and then pushed up onto his preferred wing role. If the proposed MID/FWD status lands and the Bulldogs settle him back onto the wing, he looms as a locked 90+ forward.
Jack Billings – ADD FORWARD
Despite it not being Jack Billings' best season, he started to show off his damaging highlights. Billings is an excellent field kick, and when playing across half-forward, the combination of solid footy IQ and skill makes him an outstanding player.
If allocated MID/FWD, he might not regain top 10 status among forwards, but he'll undoubtedly skyrocket up draft format selection boards if he does.
Jason Horne-Francis – ADD FORWARD
It'sIt's possibly an overreach to say "mistake" but I think the current single status allocation of Jason Horne-Francis as a midfielder is a missed opportunity. If you watched any of his SANFL games last season, he was playing a relatively even split between time as a midfielder and forward. In single-season leagues, allocating forward status to start the year would do nothing.
In keeper leagues, it might just be the difference-maker for coaches unsure about whether to draft him or Nick Daicos at the first pick of the new draftees. If it's not allocated here, look for it at either the end of round three or six allocations. David Noble has already said the "JHF" would play a heavy MID/FWD split.
Harry Schoenberg – ADD FORWARD
For some, this might be a stretch, but over the totality of the season, Harry Schoenberg had a heavy forward to midfield split. It was only over the final few games that his midfield minutes increased significantly. Heading into the infamous third-year breakout, the addition of forward status could see him be a contender for the top 25 ranks in some coaches eyes. An average of 84 in the final five games of 2021 showed promising scoring signs.
Josh Daicos – ADD FORWARD
Two seasons ago, Josh Daicos was looming as one of the breakout forward candidates in UltimateFooty. However, due to multiple injuries and frequent positional changes, Josh has found himself off plenty of fantasy footy radars. In the games he did play last year, he put his mercurial surname into good use inside forward 50. Regaining forward status should bring him back into view for coaches.
Become a Patron!