We are now just days away from the first bounce of the 2021 Fantasy football season. Every year the panel sit down and share their predictions for the season. Today they share their big calls on the defenders. Do you agree or disagree with them?
Embed from Getty Images
Prediction for top scoring player
Rids | Jake Lloyd
MJ | Jake Lloyd
Jimmy | Caleb Daniel
Fox | Jake Lloyd
Tim | Jake Lloyd
Ben | Jake Lloyd
Lewy | Jake Lloyd
Rainman | Jake Lloyd. Rolled gold is Rolled gold. Streaming half backs will be a thing for a bit but clubs aren't stupid and counter measures will be put in place to nullify there influence. Lloyd will keep on keeping on. – Midprice player that booms
The Midprice player that fires
Rids | Jordan Clark or Isaac Quaynor
MJ | Liam Duggan
Jimmy | Oleg Markov
Fox | Isaac Quaynor
Tim | James Harmes
Ben | Hayden Young
Lewy | Orazio Fantasia
Rainman | Jack Lukoscious in Supercoach. Will glock between half back distributor and wing. Sublime disposal and excellent decision maker. He is on the higher side of mid price but fits nice enough into the non premium bucket. – Midprice player that busts

The Midprice player that is a bust
Rids | James Harmes
MJ | Isaac Cumming
Jimmy | Orazio Fantasia
Fox | Ryan Burton + Orazio Fantasia
Tim | Isaac Cumming
Ben | Jordan Clark
Lewy | Andy McPherson
Rainman | Alex Witherden. His decision making is poor and his confidence has taken a hell of a hit from his halcyon days. West Coast have a very structured defence that thrives on clean disposal. It will take him a while to become part of the system, and his poor decision making will likely see him left by the way side – A must have cash cow

Cash Cow you need to start with
Rids | Jacob Koschitze
MJ | There are none, they all suck!
Tim | Jacob Koschitze
Ben | Jacob Koschitze
Lewy | Nathan Murray
Rainman | Very tough this year, but I will say Nik Cox, this kid looks a smooth mover and sonagile for his size. The bombers will be keen to get games into him and he can play a variety of roles. I reckon he could just be the one. – A big call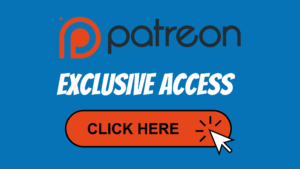 My 2021 Big Call Is…
Rids | Tom Stewart will average more than Laird in DT and AF for the year
MJ | Caleb Daniel will score over 200 in a game this season in SuperCoach
Jimmy | A defender will be the highest scoring player across all formats this season
Fox | Hearing Sam Docherty's name more and more as the year wears on
Tim | Tom Stewart to actually have a game where he does not score within his patented 80-100 range
Ben | Luke McDonald is fools gold this time round.
Lewy | Zac Williams won't be a top 6 defender. But he'll be a top 6 forward in AFLFantasy
Rainman | A defender will kick a goal from kicking out from a point. Talking advantage of the 15 mtr rule from kick out and the man on the mark rule, a defender will kick out and then be involved in significant chains and then kick a bomb from out side 50 for one of the goals of the year. My tip would be Adam Saad or Brodie Smith