We are now just days away from the first bounce of the 2021 Fantasy football season. Every year the panel sit down and share their predictions for the season. Today they share their big calls on the Midfielders. Do you agree or disagree with them?
Embed from Getty Images
Prediction for top scoring player
Rids | Jackson Macrae
MJ | Josh Kelly. Be honest, your not surprised to see me say this!
Jimmy | Sam Walsh
Fox | Zach Merrett
Tim | Lachie Neale
Ben | Josh Kelly
Lewy | Jackson Macrae
Rainman | Jackson Macrae. Less interchanges and longer quarters means he exploits his amazing tank and I see the dogs on the improve so whether it be inside or outside, I see him being able to get on the end of some monster scores and he is super consistent on top of that. A big year coming for Jack Mac
The Midprice player that fires
Rids | Dom Tyson
MJ | Rory Sloane. The Crows inspirational leader will put his side on his back and wind back the clock.
Jimmy | Josh Daicos
Fox | Caleb Serong
Tim | Rory Sloane
Ben | Dom Tyson
Lewy | Matt Rowell
Rainman | A bit left field but Tyler Brown will work his way into the starting roations for the pies. He reminds me so much of a young Pendles, and his poise and time will see him bumping his average to mod 90s. A significant jump from where he is priced.

The Midprice player that is a bust
Rids | Dyson Heppell
MJ | Tom Green. History is against him. Rare that a second year player delivers to premium levels.
Jimmy | James Rowbottom
Fox | Dyson Heppell
Tim | Jackson Hately
Ben | Brayden Sier
Lewy | Brayden Sier
Rainman | His team mate Brayden Sier. His pace will be found out in a faster game style and he is not a great 2 way runner. This will be found out and he will find himself making way for the more agile Tyler Brown.

Cash Cow you need to start with
Rids | Tom Powell
MJ | Tom Powell. Don't get cute. Just pick him.
Jimmy | Riley Collier Dawkins
Fox | Tom Powell (Macrae not far behind)
Tim | Tom Powell
Ben | Tom Powell
Lewy | Alex Scott
Rainman | You could hide a footy in the middle the simpson desert and this kid would find it. North will want to expose him to as much senior footy as possible and he will get plenty of it. Don't overthink it.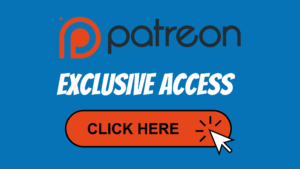 My 2021 Big Call Is…
Rids | Lachie Neale not to be in the top 10 averaging mids for DT and AF in 2021
MJ | Patrick Cripps won't be in the top 15 ranked midfielders across all formats
Jimmy | No Western Bulldogs Midfielder will average over 105 in DreamTeam or AFLFantasy
Fox | Patrick Cripps to get forward dpp in 2022 and Rocky to spend more time high forward
Tim | Taranto to jump back over 110 (AF/DT)
Ben | Taranto is the forgotten man
Lewy | Neale's AFLFantasy average drops +14.5 points. I believe last year was more of an outlier than a sign of things to come. Great footballer but the planets aligned for Neale in 2020 and I don't think it's repeatable.
Rainman | Josh Kennedy to turn back the cloak and average over 115 in Supercoach in the first 5 rounds before age catches up to him and he finishes the year averaging in the 90s