Not wanting to start with a set and forget structure? Than Sam Jacobs could be your man!
PLAYER PROFILE
Name: Sam Jacobs
Age:31
Club: GWS Giants
Position: Ruck

2019 Highest Score:
115 Vs Western Bulldogs (AFLFantasy)
125 Vs Western Bulldogs (SuperCoach)

2019 Average:
80.4 (AFLFantasy)
80.2 (SuperCoach)

SuperCoach Price: $348,400
AFLFantasy Price: $514,000
AFLDreamTeam Price: $465,000

WHY IS HE RELEVANT?
The writing was on the wall for another pain-filled season when in round two Sam Jacobs injured his knee. It wasn't until round 21 that 'Sauce' was seen back at the elite level.
Part of this was due to him needing time to rehab the injury. The other was due to the emergence of Reilly O'Brien. After biding his time for years in the SANFL, the Jedi Knight became master as the Crows. This forced jacobs to play eight games in the SANFL as it became evident that for the first time since 2012, Adelaide a brand new first choice ruck.
We don't have alot of statistics to observe from the year given it's impacted with an injury and a game where he rucks shared with ROB. However, in the three games, he was sole ruck and fit, he was scoring right in the zone we want heading into 2020.
AFLFantasy and DreamTeam he posted a 73, 95 & 115 at an average of 93. In SuperCoach he scored 86, 84 & 125 at an average of 98.3. Yes, it's a small sample size, but it reminds us that even in 2019, he can still be relevant.
A look back over the most recent history of his time at Adelaide, and you see a durable ruck, capable of posting some strong seasons.
Back in 2018, he played every game, averaged 36 hitouts and 11 two tackles, two marks and 11 possessions a game. In AFLFantasy/DreamTeam that translated to a seasonal average of 81, which featured four hundred plus scores. For SuperCoach he averaged 84, had three tons, one of them was a 145.
Sam's also only two seasons removed from his personal best AFLDantasy/DreamTeam year. In 2017 he averaged 99, had ten scores over 100 three of those above 120 and he had only four scores below 80 all year. For SuperCoach he averaged 95, had ten matches where he scored over the ton, three of them were north of 130 and dipped below 80 in just three games.
Not a bad set of recent numbers. Especially, given that we are paying for him at a substantial discount to that price.
The critical reason your selecting Sauce is this. You do not want to start the 'set and forget' ruck strategy of Max Gawn and Brodie Grundy. Whether it be because it makes your team weak in other lines, don't like set and forget or any other of a million reasons. The reason you're picking him isn't to replace one of them for the year, but rather to be a quick-stepping stone to the one you take one.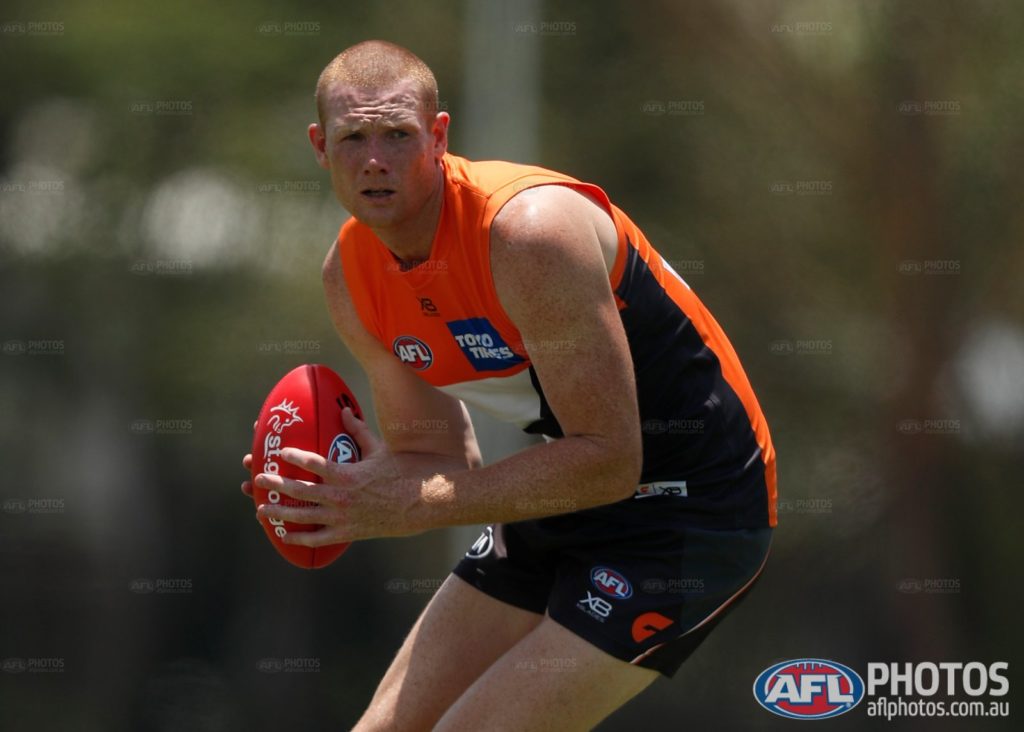 MY TAKE
It's alot of money to start Max Gawn and Brodie Grundy! By seasons end you'll want them both, but can you maximise your salary cap better by taking one of them on. For example, in SuperCoach Gawn is $350,000 more than Sauce, but if Sauce scores at 85 and Gawn go 120 over the opening ten weeks of the season your approximately 350 points 'worse off'. However, it isn't as simple as that, the additional cash you've saved is the difference between starting Stephen Coniglio over Noah Anderson. You'd expect 'Cogs' will outscore him by that points gap of 350.
It may not work out that way, but it's the mindset, and process coaches must use to aid the decision of if they should select Sam Jacobs or not.
Om the topic of SuperCoach, I anticipate his hitout to advantage numbers to go through the roof. At GWS he has arguably the best midfield in the land reading the ball from his hand. Josh Kelly, Lachie Whitfield, Stephen Coniglio, Tim Taranto, Jacob Hopper and Callan Ward.
The Sauce couldn't have asked for a better fixture to open the season with. Many of the teams have either low quality or are players who historically are scored well against. Over the opening eight weeks, GWS take on Geelong, Melbourne, Western Bulldogs, Essendon, Sydney, Gold Coast, Richmond and Collingwood. Only three of those matches look challenging for Sauce, the other five he is streaming ahead and should score very well against.
Finally, with Grundy and Gawn sharing the same multi bye round (13) alot of teams will be scoring donuts through this line. However, those that have Sam Jacobs could be rewarded. Not only is he playing that round (he can be easily traded at his bye round the following week), but he also plays The Bulldogs. The team he scored his 115 (AFLFantasy) and 125 (SuperCoach against last year.
All aboard who I believe is the best multi-format stepping stone in the ruck division.
DRAFT DECISION
If you don't get an early selection in the opening round of the draft, you can pretty much kiss goodbye the hopes of owning one of the elite scoring rucks. Sam Jacobs presents immense substantial value late in a draft given his recent history is of scoring between 80-95. Not a bad pick up with one of your last on-field selections. 
JOIN THE CONVERSATION
Do you believe he is fantasy relevant?
Will you be starting with him?
Have your say at our Facebook, Twitter or Instagram.
WANT EARLY ACCESS?
Want access 24 hours early to the 50 Most Relevant podcasts? Join our Patreon and get ahead of the Crowd!