Hey, my name is Jordox, and like you, I love playing fantasy footy and enjoy finding a breakout superstar. Whether you play drafts or salary cap formats, getting a breakout selection right is one of the most satisfying feelings.
Here's my take on a player I've flagged for a potential breakout in AFLFantasy, DreamTeam and UltimateFooty.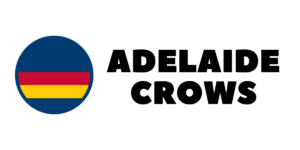 Adelaide: Wayne Milera Jnr
Pos: MID/DEF
2019 average: 77
2020 predicted average range: 87-95
Taken with pick 11 in the 2015 National Draft, Milera cemented his spot in the team in 2018 after a knee injury to Brodie Smith opened up a spot on the half back line. He increased his average by 15 points that season thanks to the opportunity and his own natural development.
After bulking up over the summer, Milera was expected to improve even further in 2019 and even though at times he threatened to become a keeper, injuries and a position change halted any momentum gained.
His opening month saw him average 90 before injury struck. He continued his good form upon his return maintaining an average of 84 (including an injured 43) until injury struck again. After the byes, Milera struggled to hit any real fantasy form as he was swung forward in a desperate attempt to spark the Crows ailing forward line.
With a new coach next year and a huge refresh of the list, the Crows will keep Milera where he belongs on the half back line and roll him through the midfield to give some extra grunt and speed. 2020 will be the breakout we all expected last year.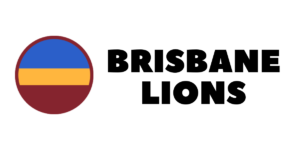 Brisbane: Alex Witherden
Pos: DEF
2019 average: 75
2020 predicted average range: 86-94
Witherden looked a tantalising fantasy player for years to come after averaging 88 in his debut season in 2017 and backing it up with another 88 the following year. His uncontested marks across the backline became a feature as he averaged just under 7 marks a game in that time.
Flagged as someone who would take full advantage of the new kick-in rule, Witherden's average dropped quite surprisingly and would have caused headaches for those who snapped him up early in Draft leagues. Whether it was a case of the second-year blues arriving a year late or Brisbane's faster and more attacking game style, Witherden just didn't get going.
His fantasy season stalled particularly after the byes dropping his average from 80 in the first half of the season to 68 in the second half. This wasn't helped by a 3 he scored against Hawthorn in round 19 after going down early with a leg injury.
With the retirement of the great Luke Hodge and another pre-season under his belt, Witherden will bounce back in 2020 in a big way.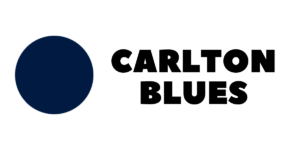 Carlton: Jack Martin
POS: MID/FWD
2019 average: 83
2020 predicted average range: 89-97
Martin finally got his wish making his way to Victoria after requesting a trade for the second year in a row. He found his way to Carlton via the 2019 pre-season draft and the change of scenery could be just what this prodigious talent needs.
Martin has shown glimpses of his best with a career average of 75 but has struggled with injuries and form in recent years. He started 2019 well enough with some early tons but like the Suns fortunes, faded as the year went on with his season all but ending with a dislocated finger in round 16.
With Carlton expected to improve further in 2020, Martin will relish playing on the big stage and will finally realise his potential.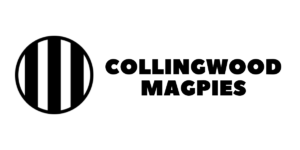 Collingwood: Jordan De Goey
POS: FWD
2019 average: 84
2020 predicted average: 88-96
Taken at pick 5 in the 2014 draft draft, De Goey has already established himself on the big stage, most notably the 2018 finals series, but has yet to truly break out in the fantasy world. A powerful mobile forward who can turn a game on its head, his career has been affected by injury and his off field exploits.
His ability to get up the ground makes him relevant in all formats of fantasy but his importance to Collingwood's forward line means he only averaged 17 touches this year. His best game of the year was against Richmond in round 19 when he had 28 touches for a solid 119 points but unfortunately, he was cut down by injury and missed the remainder of the home and away season.
Now entering his 6th season, more midfield time could be on the cards with the emergence of Mihocek and Cox remaining at the club. If De Goey can stay fit, he looks like a player ready to reach the next level.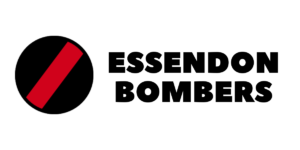 Essendon: Darcy Parish
POS: MID/FWD
2019 average: 79
2020 predicted average range: 84-92
Parish is another high draft pick starting to mature and find consistency in his game. His 4th season at the level saw the Bombers try to get the ball in his hands by rolling him through the midfield more often.
A safe user of the ball, his tackling game became a feature this year. Not including his concussion affected game against the Power in round 20, he laid 3 or more tackles in every game bar 3 including a 9 tackle haul in round 23.
His disposal average was a modest 20 but he did have a purple patch in the middle of the year that saw him average 28 touches over a 4 game stretch.
As he continues to develop, he should see more midfield minutes and could be a unique option for your forward line in 2020.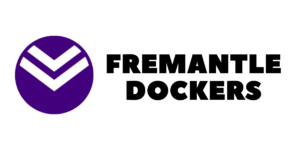 Fremantle: Adam Cerra
POS: DEF
2019 average: 61
2020 predicted average range: 76-84
A classic 3rd year breakout season looms for former pick 5 Cerra. A solid debut season in 2018 saw him play 21 of 22 games with the Dockers and was highlighted by a strong 30 disposal, 3 vote performance against the Crows. He consolidated his position in the side in 2019 adding another 20 games and spending some time in the backline to further his craft.
With new coach Justin Longmuir at the helm, a more permanent midfield role is on the cards with Cerra himself claiming he has "received some indication" from Longmuir that he's set to earn an increased stint in the middle next season.
The other cause for optimism is Cerra could have his first uninterrupted pre-season in 2020. In his first pre-season, he came in after shoulder surgery and then last pre-season came in with a calf strain and didn't get to train properly with the main group until after Christmas. Keep an on eye on him over Summer as he could be a sneaky gem for your forward line.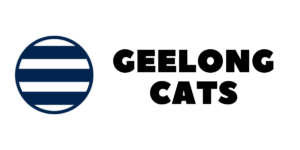 Geelong: Brandan Parfitt
POS: FWD
2019 average: 72
2020 predicted average range: 78-86
Tim Kelly's departure is a big blow for the Cats, albeit an expected one, but it does open the door for someone like Parfitt to really lift his game. Pace and two way running is exactly what Geelong need in the midfield to compliment the likes of Dangerfield, Selwood and Duncan, and Parfitt has that in spades.
Parfitt's 3rd season saw him drop his fantasy average slightly, but this can be partially blamed on injuries. His goalkicking dried up too only kicking 4 snags for the season which is down from 15 in 2018. One stat that shows promise, however, is his tackling. He has laid a tackle in every game he has played across his career and averaged 5 a game for the season this year.
More midfield time should help push his possession tally up (average of 18 in 2019) and with a bit of luck with injuries, Parfitt is due for a big 2020.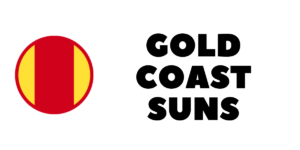 Gold Coast: Jack Bowes
POS: MID
2019 average: 72
2020 predicted average range: 78-86
In his third season, Bowes was putting together a pretty handy season before a serious groin injury in round 11 saw him miss 7 weeks and halt his momentum.
Embracing his new role as a more permanent inside mid, Bowes hit the season running averaging 93 across the opening 5 rounds including some eye-catching performances against Fremantle (27 touches) and Adelaide (7 tackles) plus there was that late, late, match winning goal in round 4 (sorry Blues fans!)
Much like Gold Coast's season, Bowes' fantasy form dipped after the promising start but crucially, he did finish the season fully fit scoring a respectable 84 in a heavy loss to the Giants.
With another pre-season under his belt and hopefully more development for the Suns' young list, you could do a lot worse than picking Bowes for a spot in your midfield. He will make you money and provide a nice stepping stone to a fallen premium around the byes.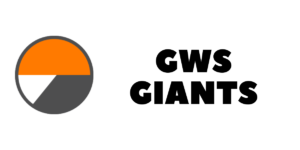 GWS: Harry Perryman
POS: MID
2019 average: 76
2020 predicted average range: 80-88
Perryman spent his first couple of seasons in and out of the senior squad plying his trade on the half backline at AFL level but dominating as a midfielder in the NEAFL. Spots in the GWS midfield are hard to find but in 2019 more midfield time opened up for Perryman as he found himself running up and down the wings in what appeared to be a half back/half forward hybrid role.
The signs were there in the JLT pre-season series when Perryman averaged a neat 84 in the two matches but unfortunately, the season proper didn't start as well, as he sustained a punctured lung in round 1.
He missed 7 games returning in round 9 with 24 touches and 10 marks, going on to average an impressive 93 (RDT/AF) in his first four games back. He slowed after that but still put up reasonable enough scores to suggest he will be a solid fantasy scorer in the future.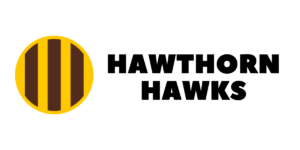 Hawthorn: James Worpel
POS: MID
2019 average: 97
2020 predicted average range: 102-110
What a second season for Worpel, playing all 22 games and boosting his average by 30 points! Widely expected to be a beneficiary of Tom Mitchell's season ending injury in January, Worpel stepped into the midfield like a duck to water whilst gracing our forward lines in the fantasy world.
He started the season modestly but was certainly doing enough to justify those that believed the JLT hype and jumped on. It was after the byes that he really caught fire, scoring 7/11 tons and averaging 103 in that time. Putting out these sorts of scores meant it was a tricky decision to upgrade Worpel and it even meant he became a trade target!
The concern with betting on Worpel increasing his average next season is the return of Tom Mitchell who is one of the greediest ball hogs we've seen. Worpel will have to work extra hard to rack up extra touches and along with this is the fact that we can only pick him in the midfield with the removal of the coveted dual position status.
There's a similarity to Clayton Oliver here, a young ball magnet who increased his fantasy average by 32 points in his second season and despite the pressure, backed it up with another 7 point increase the next season. Get on the Worpedo!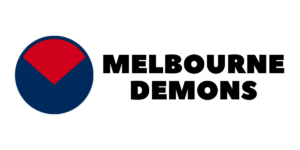 Melbourne: Ed Langdon
POS: MID
2019 average: 92
2020 predicted average range: 96-104
Langdon has returned home to Melbourne in what could turn out to be the best move in a hectic trade period. Along with Tomlinson, Langdon will add some much needed dash and pace to Melbourne's wing areas and should mean Brayshaw goes back to where he belongs in the centre square (bargain alert!)
After some extreme yo-yo scoring in 2018, Langdon found some consistency in his fifth year in the system in 2019. He finished the season off in some style too, averaging 111 in the last four games including a career best 37 touches against the Bombers in round 22.
Langdon's game really suits the wide expanses of Optus Stadium with his numbers heavily favoured to games played there. Over the last two seasons and since he has become a regular in the side, Langdon has averaged 98 points at Optus Stadium and 81 points away from the ground.
This bodes well for his scoring potential next season at the MCG as Melbourne's home ground is just as wide as Optus Stadium and Langdon will be playing a lot of his footy there. It's hard to see Langdon not busting out in 2020 and putting his hand up as one of the best wingmen in the league.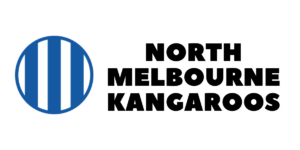 North Melbourne: Trent Dumont
POS: MID
2019 average: 88
2020 predicted average range: 97-105
For anyone who had Dumont in his debut season in 2015, they will remember the frustration of fielding the young ball magnet only to see him constantly wearing the sub vest! He was the starting sub in 5 of his 8 games that season but still managed an average of 45.
Thankfully after that season the sub rule was no more, and Dumont has slowly but steadily improved every year since.
In his 6th season in the system, 2019 saw Dumont collect the 3rd most disposals and 5th most marks for North Melbourne playing mostly on the wing. He especially impressed in round 7 against Carlton when he collected an equal career best 38 touches.
His form before the byes was a real standout scoring above 90 in 8 out of 12 matches for an average of 92 but he did appear to tire as the season went on. His durability has been impressive, though, only missing 4 games in the last 3 years.
Continued natural progression and opportunity should push Dumont closer to his first ton average in 2020.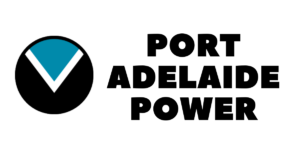 Port Adelaide: Scott Lycett
POS: RUCK
2019 average: 83
2020 predicted average range: 95-103
Fresh off a premiership with the Eagles, Lycett was expected to be the number 1 big man at the Power in 2019 with Ryder to play as a more permanent forward. As the season went on, Ryder's impact as a forward wasn't as strong as had been hoped and he moved back to sharing ruck duties with Lycett.
The new recruit's start to the season was lukewarm at best only tonning up once in the first 13 rounds (albeit with a 99 in there too). The surprising decision by Ken Hinkley to drop Ryder to the SANFL in round 14 started a purple patch for Lycett. In the 5 games Ryder missed, Lycett averaged 105 (22 above his season average) including 34 hitouts (8 above his season average).
Concerningly, Hinkley then dropped Lycett in round 20 which was an even bigger surprise than the Ryder omission, given Lycett at the time was ranked the 6th best ruckman according to Official AFL Player Ratings.
This will have served as a wakeup call and with Ryder leaving for St.Kilda, the number 1 spot is Lycett's alone for 2020. Expect him to take this opportunity with both hands and have a career best season in 2020, his 10th season.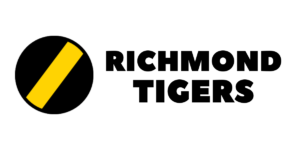 Richmond: Jayden Short
POS: DEF
2019 average: 70
2020 predicted average range: 82-90
Short played every game of the 2018 season providing run and dash off the halfback line on the way to a respectable average of 76. He went into 2019 expected to take his fantasy game to the next level but after a reasonable first couple of games, Short dislocated his shoulder in round 3 and would miss the next 10 games.
This robbed Short of the momentum his game had been building and when he returned in round 15, anyone who grabbed him as a free agent in Draft had to be patient as he worked his way back into it. After a quiet first month back, he hit some decent form in the final 5 weeks averaging 85 and an impressive 7 marks per game.
Short has established himself as an important player in this strong Richmond side and was one of the driving factors that saw the Tigers surge to the Premiership. With the departure of Ellis, there could be more space for him to get up the field and move onto the wing, but he is probably too important to be removed from the backline.
Interestingly, with the removal of Short's injury affected game (when he came off the field early in the first quarter on 3), his average reverts to 76 which is the same average as the year before. Let's call 2019 a mulligan for Short and watch him truly break out in 2020.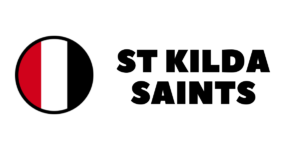 St. Kilda: Jack Steele
POS: MID
2019 average: 96
2020 predicted average range: 104-112
Those that remember the stunning 10 tackle debut game of Jack Steele in 2015 have been waiting patiently for him to elevate himself into premo status. After struggling to break into the GWS midfield for a couple of years, Steele made his way to St. Kilda in 2017 and after a bright first season, struggled a bit with form and consistency in the first half of 2018.
To combat this, St. Kilda coach at the time Alan Richardson assigned Steele a tagging role which he excelled at. Blanketing the likes of Clayton Oliver and Ollie Wines meant the role would stick for the rest of the season and it helped, not hindered, his fantasy game.
Expected to go on with it in 2019, Steele was too often more focused on his man and not enough on fantasy stats as he faded in and out of games. He still managed a decent average of 96 largely due to his love of tackling. An average of 8 tackles a game was helped by the ridiculous 18 tackles laid in one game against the Kangaroos in round 16.
In the final round of the season, Steele was freed from his tagging role and allowed to play his natural game resulting in 27 touches, 7 tackles and a goal for a fantasy score of 120.
Steele himself has recently said that new coach Brett Ratten will be cutting him free in 2020 and playing him as a traditional inside mid. This means Steele will be chasing the pill and not just the man, and when you consider he averaged 99 as a tagger (since mid-2018), it's clear to see the time is now for the man with arguably the best name in the AFL.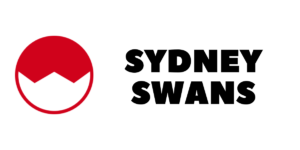 Sydney: Isaac Heeney
POS: MID/FWD
2019 average: 90
2020 predicted average range: 100-108
It feels like the fantasy world has been waiting an eternity for Heeney to break through to premo status, but the reality is he's still only 23. Averaging 92 in his third season (2017) set the expectation that he was going to dominate the fantasy world once given a permanent midfield spot, but he has had to bide his time while competing with a strong Sydney midfield and the fact that he is extremely handy around goals.
After missing chunks of the 2017 and 2018 pre-seasons with glandular fever and minor knee surgery respectively, Heeney still averaged 90+ in both seasons. With a full pre-season under his belt, there was plenty of optimism around him heading into the 2019 season. He had a solid year averaging the 7th highest points of all available forwards, hitting the ton 9 times and playing in every game for the first time in his career.
But for all the good, the same frustrations emerged throughout the season. Heeney's ceiling remains low (he has only scored 120+ three times in his career) and he still tends to go large periods without scoring fantasy points in games. On 5 occasions Heeney scored under 70 as John Longmire continued to use him as a deep forward when Sydney needed a spark.
Looking ahead to 2020, Heeney enters his 6th season and should see much more midfield time. Zak Jones' departure leaves a hole and co-captains Parker and Kennedy aren't getting any younger. The emergence of Nick Blakey and the form of Tom Papley also means there will be much less reliance on Heeney to hit the scoreboard. Our patience is about to be rewarded.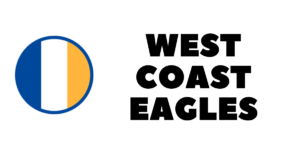 West Coast: Nic Naitanui
POS: RUCK
2019 average: 72
2020 predicted average range: 84-92
The oldest player in this article and entering his 11th season, Naitanui seems an odd choice as a player most likely to break out. Realistically though, he hasn't come close to reaching his fantasy potential due to a career riddled with injuries.
The 2015 season was Naitanui's only season since 2010 where he didn't miss any games due to injury (he missed a couple of late season games for personal reasons). Not surprisingly, this was his best season in fantasy averaging 88 as he shared ruck duties with current Swan Callum Sinclair. Naitanui scored above 90 in half of his games that year and gave an exciting glimpse of what he can do when fit.
Naitanui started 2016 with a bang, scoring 131 in round 1, and was averaging 87 late in the season when he went down with an ACL injury. He returned in 2018 and was putting together another decent season averaging 84 when he went down again in round 17. He had suffered another ACL injury but this time to his good knee.
Round 15, 2019 saw Naitanui return to the field and put together a few games with modest numbers only to then miss the rest of the home and away season with an ankle problem. Crucially for his 2020 prospects, he returned for the finals and scored 96 as the Eagles bowed out of the premiership race in their Semi Final loss to the Cats.
Naitanui is on track to complete his first full pre-season since 2016 (when he scored 131 in round 1!) and is expected to start 2020 full of running. If he can stay fit, and that clearly is a big "if", the number 1 big man at the Eagles will have a career best season.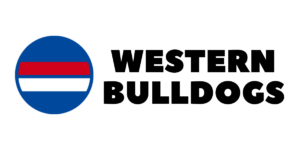 Western Bulldogs: Tim English
POS: RUCK
2019 average: 77
2020 predicted average range: 83-91
Taken in the first round of the 2016 National Draft, there has been plenty of talk about the potential of English with him being compared to the likes of Brodie Grundy who is the best ruckman in the game. In 2019 we started to see what all the talk was all about.
Ruckmen typically take longer to mature and ply their trade in the reserves for a few years while they bulk up to compete with the man mountains they face in the AFL. So, with that, it was a bit of a surprise to see young English leading the ruck line for the Bulldogs in just his 3rd season.
It'd be fair to say at times he looked out of his depth as his skinny 205cm frame was monstered by the likes of Sinclair and Witts in early season games. But it was against Grundy, the competition's benchmark, in round 4 that English started to find his feet. Beaten soundly at the stoppages, English never gave up laying 6 tackles and kept Grundy honest around the ground gathering 17 touches and scoring 86.
Including that game, English would average 93 over a four week stretch before being rested for a couple of weeks with soreness. His performances waned as the season went on which is to be expected for a young player tasked with such a big role but his performance in the Elimination Final against GWS was a stand out. Up against a monster of a man in Mumford, English ran rings around him scoring 105 and starring in the loss.
With another pre-season in the gym and the experience gained in 2019, English is set to go bang in 2020 and stake his claim as the best young ruckman in the game.