It was a phenomenal season from the Lions in 2019. AS the enter a new season can others join the fantasy relevance of Dayne Zorko and Lachie Neale?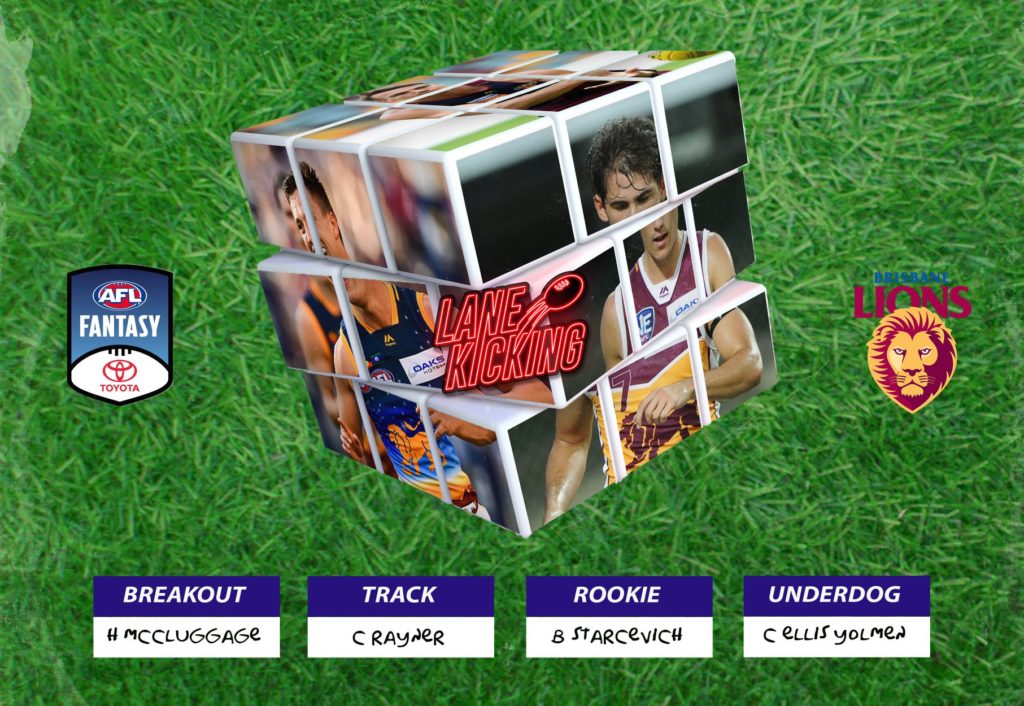 BREAKOUT: Hugh McCluggage – $678,000 (MID)
McCluggage was impressive in his 3rd season, almost scored himself an All Australian jacket playing 23 of the Lions 24 games and only dropping below 80 on 3 occasions. The big thing we hope he can find in 2020 is some ceiling, consistently landing scores between 80-100 but struggling to go on with it. He did finish the season with scores of 125 and 122, then 90 and 93 in the finals, so hopefully that is a little sign of what is to come.
WATCH: Cameron Rayner – $334,00 (FWD)
Former Number 1 Draft Pick, has spent his first two seasons earning his stripes as a deep forward pocket which has seen his numbers drop massively from the large scores he was posting in his junior days. Priced at an average of just 45, he is coming off a very non-fantasy friendly season where he genuinely posted two scores under 20 and only went over 70 once.
However, Cameron has been training with the midfield and working on his tank. Don't expect massive numbers from the young star, but if he does find himself on some more midfield rotations he could work out to be an almost rookie priced cash cow

ROOKIE: Brandon Starcevich – $170,000 (MID)
While you could also push a case for prized 2019 first-round pick, Ely Smith, all the news coming out of Brisbane early this season is Starcevich is primed and ready to break out and deliver. Was pick 18 back in the 2017 Draft but has had a troublesome run with injuries, finally getting his chance to put in a full pre-season and is taking it with both hands.
He averages the 16 disposals a game in the NEAFL so don't expect monster numbers, but he is a contested inside mid who likes to tackle, if Ellis Yolmen isn't fit early then Starcevich should hopefully get some early games
UNDERDOG: Cameron Ellis Yolmen – $652,000 (MID)
We actually caught up with Cameron a few weeks ago over the Christmas break and found out he had, unfortunately, had a few setbacks on the track already. Was on both of our lists early on in the piece, at his best he can be a damaging tall inside mid, who finds the ball, tackles hard and has some x-factor. Unfortunately, his body has let him down over the journey, but if he can get it all together at Brisbane we believe he would really fit well in their midfield set up alongside Zorko, Neale and Lyons.
He is awkwardly priced at an average of 87.9, but he showed his fantasy potential in Round 10 last year against Fremantle where he collected 30 disposals and had 10 tackles for 134 points. If he is picked Round 1 he could still be a very handy point of difference, remembering Lincoln McCarthy managed to play every game at Brisbane last year after an interrupted pre-season also.