Carlton enjoyed what may be a rare win for 2019 as we got our first taste of what the new rules might mean across the various fantasy formats. Midfielders invariably had plenty of space to create play after getting first hands on the ball at centre clearances; while without exception, defenders played on and kicked long after an opposition behind. It will be interesting to see if those trends continue.
Last night we sent Jimmy down to Ikon Park to get a good look at how the game unfolded. Here's how nine players of interest performed in their first serious hitout for the year.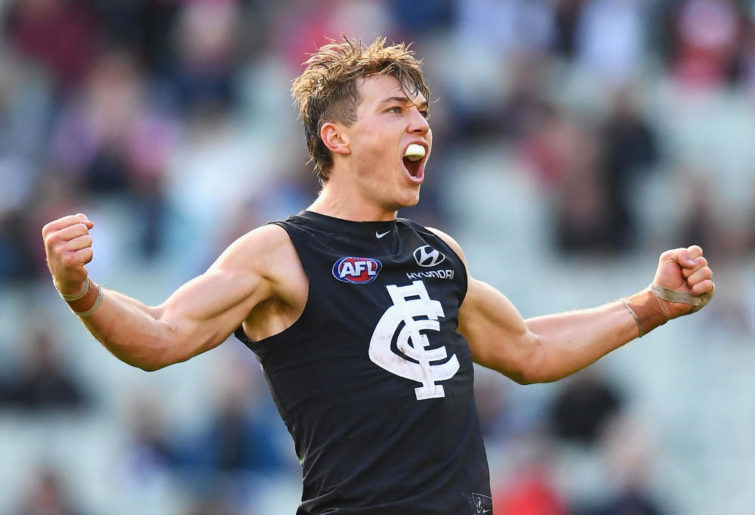 Patrick Cripps
An amazing player played an amazing game. Exactly as you'd expect. At this time of year all we really need to see from our premium options is that they are moving well and not anchored in a pocket. Role over points and whatnot. If you had him in your team before last night's game, there's no reason whatsoever to take him out.
Nic Newman
Bizarrely, some coaches had written off Newman before the JLT series had even started. If that was you, then you may want to reconsider that stance – January and February is the time to keep an open mind on just about every player. Last night, Newman played mostly in the back half as a rebound distributor and occasionally crept up onto the wing to deliver inside 50 as well. Good signs, but we need to see this replicated in JLT 2 before getting too excited.
Andrew McGrath
Decision making and awareness wasn't at his best however there is no question he has improved significantly. In terms of role however we do need to keep in mind that Heppell Merrett Shiel & Smith all played severely limited minutes allowing McGrath to hold that wing all game. Whether he gets the same opportunity in a fully operating midfield is another question and warrants further observation.
Dyson Heppell
Played less than a half of footy on return from injury, but gee he looked good. Ran smoothly and made good decisions with ball in hand.
A highly unique midfield option who in my opinion is definitely worthy of a spot on your salary watchlist and a decent jump in your draft rankings if he has another solid outing in JLT 2.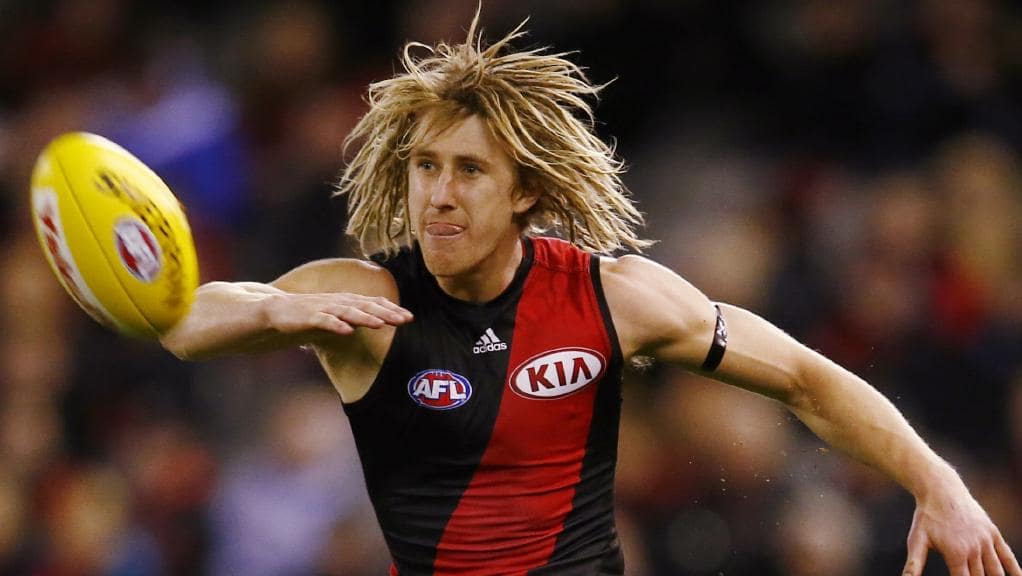 Zac Clarke
Does he play when Bellchambers comes back? Can he score well against top grade rucks as compared to Phillips and Lobbe? Sure, Clarke did a solid job last night but all things considered, it's hard to read too much into it at this point.
Sam Walsh
Carlton fans are already talking up Rising Star chances while the more optimistic are talking Brownlows and Norm Smiths already. He played an outstanding game on debut and certainly looks like he belongs out there, but it maybe worth cooling the jets just a little. He won't score 100 every week and at that inflated rookie price tag, you do need to consider the points vs the cash generation of a cheaper rookie along with how you could spend that $100k elsewhere. His performance warrants attention, certainly, but I'm keen to see him do it again next week against stronger opposition.
Michael Gibbons
Appeared to play mostly forward and didn't have a huge impact on general play, but did kick three goals so Carlton will consider it a win playing him there. He's a natural midfielder though so hopefully we'll see him get the opportunity to make the most of his talents next week.
Dale Thomas
Perhaps more relevant in drafts than in salary formats, but just wanted to quickly mention that I've not seen Daisy move so freely or play so well in a long, long time. Just quietly though, I'd say almost the exact opposite about Kade Simpson.
Dylan Shiel
I don't think anyone seriously expected Shiel to be the second coming of the messiah and while he did some good things in his limited time on ground, my estimation of him still hasn't increased with the change of club at this point. While most teams don't really tag in JTL, Sheil's main point of relevance this year might simply be in diverting opposition taggers away from Heppell and Merrett.
Who caught your eye from this game or who did you want to hear more about? Have your say on Facebook,  Twitter or Instagram