A nice tune up for the Saints and Hawks in a nostalgic battle at Moorabbin that saw St.Kilda get up by 21 points in a match that was fairly entertaining albeit lacking in intensity. Both sets of fans would have been happy with the positives to come out of the night but let's get to the important stuff, how did the players on our fantasy watchlists perform?
Captain Geary, Hannebery, Jones, Webster and Roberton were all missing for the Saints but are all expected to get a run next week so take note of the positional impact they may have on the guys on your radar. Sicily and Burgoyne were missing for the Hawks and it's unclear if they will suit up for next week.
Embed from Getty Images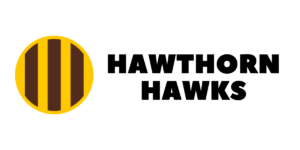 Tom Mitchell:
Let's be honest, this guy is the reason we tuned in for this game. Our headline act returned after 12 months out and most importantly got through unscathed. His numbers were decent, 21 touches and 5 tackles from 3 quarters, but it was his intent and attack on the ball that stood out and really impressed me. 60 seconds into the game, he had laid 2 tackles and by quarter time it was 4. Yes, he was a bit handball happy, but he was at most stoppages looking hungry for the ball and once he shakes off the cobwebs, will be looking like himself again.
Jonathon Patton:
Looked good! He looks really trim and agile for a big guy and even though he was well held by Carlisle early, he always provided a good contest. His first goal came after he drew a free kick with some impressive body work. He finished with 3 goals and was doing a fair bit of pinch hitting in the ruck. I'm not sure if that would have happened if McEvoy didn't go down but it was great signs for the former number 1 pick. An R2 option?? With all the others on offer, it's still a no, but another decent performance in Marsh 2 and he could well find himself in some forward lines this season.
James Worpel: One of the big pre-season questions has been around whether Mitchell's return will stall Worpel's progress? He didn't have a big game tonight, but I'm not convinced it was because of Mitchell. He was buzzing around the ball all night but just didn't get going until the second half. Finished with 21 touches and 6 tackles so it wasn't a bad performance.
Jonathon Ceglar:
Pegged as the Hawks number 1 ruck this year, Ceglar loomed a possible mid pricer for the forward line or even as R2 but tonight's performance didn't do him any favours. McEvoy went off injured in the opening minutes leaving the bulk of rucking to Ceglar. He had a great duel with Marshall and Ryder but didn't show much from a fantasy point of view. He had a game high 26 hit outs and close to game high 8 clearances but only 11 touches and no marks to go with it.
Chad Wingard:
Had plenty of midfield minutes attending 18 centre bounce and was looking good early. He was very involved and had 12 touches to half time but unfortunately was rested for most of the second half. The midfield role he had late last year looks like continuing which makes him very interesting indeed as a forward option.
Isaac Smith:
Did as he pleased up and down the wings and looked great. He had his hands full for most of the night matched against the silky Hill but made sure he made it count going the other way. He had 21 touches, 6 tackles and kicked 2.3 in an impressive performance. Not hugely relevant for fantasy sides but a handy pick up in Drafts.
Jaegar O'Meara:
He could be the biggest benefactor of Mitchell's return as he should now avoid the tag some weeks. He only played 40% game time but impressed with 10 touches and 6 tackles. A unique option.
Tom Scully:
The running machine ran with Billings early and did a great job to limit his impact. Gathered 18 touches and kicked a goal but didn't really show enough to suggest he's a solid option even at his low price point.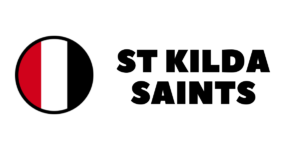 Hunter Clark:
All the pre-season hype in the backline has been around Dan Houston and rightly so but some have forgotten how well Clark finished last season. After a quiet start, he really got going and provided the Saints with great drive off half back where he roamed for most of the night. His 3rd quarter impressed as he collected 8 possessions and kicked a beautiful goal on the run. Finished with 22 touches and only 2 marks but I'd expect him to take more advantage of the junk time action that was offered when the real stuff starts.
Jack Steele:
With the word he will be released from tagging duties this season, Steele looks a unique option in the midfield. If he's in your plans, your heart would have sunk when he went straight to Tom Mitchell at the first bounce. It wasn't a hard tag though and he seemed to be playing his own game by the 2nd half. The good news is he was in the thick of it and attended plenty of centre bounces on the way to 25 touches and 5 tackles. Still one to watch.
Max King:
The crowd oohed and aahed every time this kid went near the ball and with good reason, he looks a huge talent for the future. Should be a lock for round 1 after this performance, he contested well and had a great presence for someone of his inexperience. Finished with just the 7 touches but kicked 1.1 and took some big marks up the ground. Definitely a cash cow for the bench only though as scoring potential is low.
Seb Ross:
Under priced this year and was in great form under Ratten late last year so there's a real interest in his role. He split his time between half back and on the ball and even though he accumulated possessions reasonably well, he had just the 6 kicks and didn't put himself on my radar at all.
Jack Billings:
Had an interesting night. Started very quietly and was quelled early in what appeared to be a tag from Tom Scully. He got busy as the night went on and collected a lot of ball at half back. Finished up with decent numbers (27 touches and 10 marks) thanks to some seriously good junk time action in the last 10-15 minutes when both sides were just going through the motions.
Brad Hill:
Oozed class and was close to BOG at halftime. Everything he touched in the first quarter turned to gold and Saints fans around the country would have been salivating. His first real involvement was a centimetre perfect (cheers Dennis) around the body kick that hit Membrey on the chest. It was a thing of beauty. He faded a bit after the first quarter and was losing his battle with Isaac Smith when he was put on ice at 3 quarter time.
Rowan Marshall:
I was worried early for Marshall's fantasy prospects as the Ryder effect is looking real. Still the preferred ruck, Marshall shared ruck duties with Ryder and his numbers were poor for most of the game. He had a big last quarter though playing mostly forward and kicking 2 goals. By that stage, St.Kilda had brought on Jonathon Marsh and Ryan Abbott to have some ruck time. This all felt very experimental and I think come the season proper Marshall will be rucking 65-70% of games and will be just fine.
Jade Gresham:
Not really on my radar before tonight but turned heads with a huge first-half performance. He attended 18 centre bounces which I wasn't expecting and had a game-high 9 clearances. He was simply everywhere in that first half with 15 touches and a goal. He finished with 21 touches from just 59% game time. He reminds me of Jack Billings from a couple of years ago and with the forward stocks looking thin this year, maybe he's a point of difference that could break out.
Become a Patron!