Two weeks of the multi bye rounds are over. We now have an additional four teams with no more scheduled rests for the remainder of the season. So here's a club by club breakdown of potential upgrade targets who have just had their bye round.

A one game suspension for Dayne Zorko rules himself out of a trade target this week. It's a frustrating loss for current owners who cop an extra 0 in round 14. But for coaches wanting to trade into one of the best forwards of the season, you'll need to wait another week. In SuperCoach, he's averaging 108.7 across the season, including a rolling monster three game average of 133. While for AFLFantasy/DreamTeam, he's going at 103.8 for the season and since round 5 has only had one score below 100. It's not a 'buy low' option, but on the current trend, he's been the most reliable, durable and consistent premium forward of 2021.
On the topic of 'paying for what you get' Jarryd Lyons has been one of the most reliable players of the season. In SuperCoach, he's currently ranked inside the top 10 players in the format with an average of 119, made of 11 tons from his 12 games this year. Similarly, in AFLFantasy/DreamTeam, he's dominating with an average of 111.7 and just one score below 95 all season. To go with his high scoring floor is a newly discovered ceiling that makes him a genuine captaincy options in most games.
When the discussion around premium defenders comes up the following names come up frequently and rightfully so. Rory Laird, Tom Stewart, Jake Lloyd, Callum Mills etc. However. Daniel Rich, deserves to be discussed in this category too. For SuperCoach, He's ranked 6th for total points and by averages amongst all defenders. His average of 104.6 and just one score under 89 all year makes him an attractive premium prospect. What should increase 'buy' stocks on him even more so his ownership in just 5% of teams is criminally low for the season he's delivered.
Across in AFLFantasy/DreamTeam he's ranked 6th for total points (1,189) and 7th for averages (99.1). Just like in SC, his scoring basement (80) is high, while he does offer a ceiling (131) which is something he's struggled to deliver at times in this format. Like his teammate Jarryd Lyons, he's unique and he's top tier low scoring variance option.
We can't speak about the Brisbane Lions and not discuss the reigning Brownlow Medalist Lachie Neale. He started the season as the most expensive midfielder, but after suffering from a preseason back injury it limited his early season form. However, he started to get back to his best in 5 against Essendon. In that match he scored 145 in AFLFantasy/DreamTeam and 157 in SuperCoach. However, the very next week he suffered an ankle injury that saw him miss the next 6 weeks.
In his come back match against Essendon before the bye he had 26 possession, 14 of them contested and going at 80% efficiency. Importantly he won 9 clearances and had 3 score involvements. At his price this isn't the perfect week to get him. His breakeven while attainable given his lofty history, is still a week or so away from basement price.
Then add a matchup with Mark O'Connor the following week who towled him up earlier in the season in round two you might be tempted to wait one further week. However, if you look at the Brisbane fixture after round 15, it opens up like crazy for last years Preliminary finalists. They play Adelaide, St Kilda, Richmond, Hawthorn and Gold Coast. You couldn't ask for a better run, and no 'tagger' among them.
In SuperCoach heading into round 16, he's projected to be priced about $530,000 while in AFLFantasy it'll be $700,000 and similar in DreamTeam. At those price point if you need a M8 he'll be very difficult to ignore given that fixture and his history.

Four weeks ago wSA the perfect 'buy low' on Patrick Cripps. In that time he posted 3 AFLFantasy/DreamTeam 100's and posted a season high 133 in SuperCoach just two games ago against the Swans. A combination of managing injuries and him being used more forward than I like is seeing 'Crippa' not deliver the consistency of scoring he has in the past. For me, he's still a solid option. But I'd only go there if cash generation and trades is a major problem and you need to start taking 'the best available in a range.'
I don't really want to write up about Nic Newman, but I feel an obligation to do so somewhere inside of me. He's got a fantasy pedigree and is someone I wouldn't be shocked to average 90 over the final 10 weeks of the season. However, for me, I see some better value options at a comparable or cheaper price. Plus, I don't see him averaging enough to be a top 10 defender over the final 10 weeks. Pass for me, but others might see it differently.
The one to target for me from the Blues is Zac Williams. History tells us that he's an elite rebounding defender, and when given the opportunity, he can be a 90 defender if not greater. Over the past 3 weeks, Carlton have seemingly abandoned the 'he's a midfielder' plan, and since moving back, he's started to play well and deliver the fantasy scoring. In his last three games, he's averaging 102 in SuperCoach, while in AFLFantasy/DreamTeam, he's scored two games between 90-99.
Nic Newman and Zac Williams's additions into the defensive unit have meant that Sam Docherty's scoring has taken a hit. Why? Because he's been moved out of his preferred halfback role and asked to play more across the wing. He's been excellent over the totality of the season, but as long as he's not the prime mover for the Blues, I wouldn't be trading into him.
Carlton has replaced their midfield reliance on Patrick Cripps for an overreliance on Sam Walsh. At the start of the season, he was one of the easiest starting squad plays. His current average of 110 in SuperCoach and 108 in AFLFantasy/DreamTeam shows that owners have been justified with the selection. If you're looking to bring him in, it's not a 'cheap pick', it's not a 'unique pick', nor is he in reality yet a 'captaincy pick.' But as an owner across the formats, owning him is a fun pick!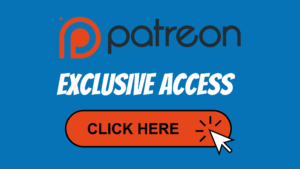 The recently re-signed 'bomber for life' Zach Merrett is enjoying another consistent year. He's yet again averaging 110 across the formats, and barring one exception against North Melbourne, has been a picture of consistency. One thing you want when trading into a premium is to time it with a favourable matchup. That way, you get the immediate scoring bump into your lineup.
This happens for Merrett owners this week, coming up against Hawthorn side that lacks midfield Power and giving up plenty of fantasy points to opposition players.
Fantasy Footy 101 is what? Buy Low, Sell High! Darcy Parish has been sensational since his move into the midfield. Yes, he's a captaincy option, and yes, he's unique. But for it to be worth the investment, he needs to go 135 over the rest of the seasons 10 games. Can he? Possibly, will he? I don't think so! Well done if you own him, but until that price bottoms out a little, it's a pass from me.
On current form, Kyle Langford is one of the form forwards of the competition. The bombers midfield injury crisis has also aided his scoring boost, averaging over 110 across all formats of the game in the past three games. This midfield role should continue for the next few weeks, which means the scoring trend will follow suit. My only word of caution is to keep an eye on the returning Dylan Shiel in 2-3 weeks and what impact his role may have.
One of the best starting squad options in 2021 has been Nick Hind. The former Saint has been outstanding as the club's replacement for Adam Saad. While he hasn't popped too many high ceiling games yet, he's offered incredible consistent scoring. If your forward line is looking for a bankable 90 from now till seasons end, Hind is your guy.
After a strong opening month where he averaged 133 in SuperCoach and 108 in AFLFantasy/DreamTeam, Jordan Ridley slowed a little late. He might scare many of on current form, but he has a history of being a top tier defender. Part of the problem has been the sharing of kick out duties that he held a monopoly on during that opening month. He's a great buy low option, especially if he can get back some of that kick in ownership.

If your ranking has you near the top of the tree, then chances are you've own Jackson Macrae for large portions of the season. He's the only player across all formats of the game that's scored 100 or more in every match. He'll cost you a large chunk of coin, but his current owners will testify that he's worth every cent. If you don't own him, you need to wait and hope he drops a stinker. If you have non-owners remorse, it's because players like Macrae you want for all the season, not just portions of it. Learn from it!
Is he a must have? Honestly, no. Why? Two reasons, if you're trying to make up ground on the current leaders, he won't be unique to help you do that. Second, as good as he's been this year (and he's been spectacular) across the formats, we have cheaper options that are scoring within a handful of points of him, such as Touk Miller.
I won't talk anyone out of owning him. He's a jet and is clearly a VC/C option every week! The only thing I would say is this, can you invest the money in other options that in totality improve your side overall?
You can't talk about the Bulldogs and not highlight their skipper in Marcus Bontempelli. He's having a career best season so far. His current SuperCoach average of 126 is 10 points clear on anything he's down ever in his career. Similarly, in AFLFantasy/DreamTeam, it's the first time he's averaged over 110.
Bont has gone on hot runs like this before and averaging similar numbers. What prospective buyers will need from this investment is a return that is comparable or greater than his current average. If he doesn't, then paying 'overs' can cripple your rush to end the season. Since round 4 in SuperCoach, he's hit the ton in every match, including 7 games north of 125. While AFLFantasy/DreamTeam, he's on a run of eight consecutive 100's.
Lachie Hunter has a history of averaging 100 across the formats, but if there was a version of the game you want him more than others in 2021, it's AFLFantasy. Simply because he gained MID/FWD DPP just a few weeks back.
He is averaging 112.7 in his past three games in SuperCoach and is coming off the back of four consecutive tons. While grabbing him 'on the cheap' is certainly tempting, he's not the only value option in that range. For around $50k cheaper, coaches might be more tempted in the value of Patrick Cripps. Kangaroo Jy Simpkin has had 3 tons in his last 4 games, including a monster 164 and last weekends 128. Hunter is good, but will he offer the ceiling and value of these other options?
A seasonal average of 86 in AFLFantasy/DreamTeam is certainly unders what he's done historically. Still, the major reason for a slow start to the season was him being squeezed off the wing and onto a half forward line. With injuries to Josh Dunkley and Adam Treloar, Lachie has moved back to his preferred wing role and has since averaged 98 in his past three games. In AFLFantasy, he's an easy buy this week, and at $642k, it won't take a rocket scientist to see him as a target this week.
Bailey Dale has been the surprise packet of the year. Nobody called this performance coming from him. An average of 97 in SuperCoach for the season and 105 in the last five. While for the year in AFLFantasy/DreamTeam, he's running at 86, with that increasing to 93 in his last five games. Dale has been one of the most consistent performing forward options available. If you believe his recent trend continues, then a combination of that plus his low ownership might make him the perfect unique pick for the run home.
Lastly, Caleb Daniel might not be the most attractive pick, but over the course of the past 2 & 1/2 seasons, he's a proven 90 defender in AFLFantasy/DreamTeam and 100 in SuperCoach. It's a safe play and certainly something I could get behind if a coach wanted him in.