It was a scrappy affair with both clubs needing a good hit-out to shake off the rust. Skills were generally pretty average and both seemed to have a lot of trouble finding fluid ball movement coming out of the back half, but once Melbourne found their groove they ran away with the game comfortably. Let's take a look at who caught the eye: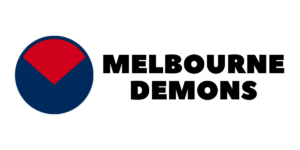 Christian Petracca
There's no dancing about this one. Angry midfield Petracca is the best kind of Petracca. Started the day lined up against Brad Crouch but neither paid the other any respect in a sometimes fiery contest. Trac dominated all over the ground and pushed forward on occasion for a couple of goals, which should remind Coaches of his value inside the forward 50 – which is not where we want him playing if you select him. Also worth noting that Brayshaw didn't play and that if Trac has an opening quarter like that in the real thing, he'll have a tagger hanging off him for the other three. Still, there's potential value here if you believe that a permanent midfield role beckons.
Clayton Oliver (& Jack Viney, I guess)
They played midfield and they got through the game without injury. If either was on your radar across any of the formats, they gave you no reason to rule them out. Conversely, if you had already decided against them for whatever reason then those scores alone should not have you reconsidering your decision-making process.
Christian Salem
Struggled early but worked his way into the game well intercepting across half back and pushing up the ground when opportunity presented. 20 kicks from 23 disposals is a nice ratio hey Fox?
Tom Sparrow
Heir apparent to Nathan Jones. Kid is a bull, tackling anyone who got near him. I'm a big fan. Played only 60% game time and scored 70+ across the formats. He's dirt cheap and forward eligible, so if he wasn't on your radar before then this game should make you sit up and take notice. Watch for his role next week especially if the Dees run a full-strength midfield.
Luke Jackson
Sky is the eventual limit for this kid but he was outclassed and outbodied by the Crows rucks today. His greatest relevance this season is perhaps in a deep keeper league where you can stash him away now and hold until he's got a few preseasons into him.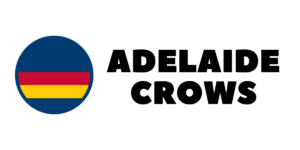 Brad Crouch
For all the talk about Petracca, it warrants mentioning that Brad Crouch was very very good. Won plenty of ball at the coalface and was damaging delivering inside 50. Had more kicks than handballs which is a rarity for him.
Rory Atkins
Bobbed up everywhere making a nuisance of himself. Ultimate Footy seem to give the Rat defence status every year despite playing a mid/fwd role and he will be very relevant in that format. Only Petracca had more score involvements in this game.
Wayne Milera
Ran around on the wing all day doing what he pleased. Lethal delivering inside 50. Would expect him to cop more attention during a proper game but did everything you'd have wanted to see if you were keen on him already.
Myles Poholke
Awkwardly priced and played just about every position on the ground at stages, but looked good doing it. I'm interested to see his role in the next game.
Ben Keays
Played the second half only, but mostly played on the ball when he did. Handball happy but got a few cuddles in which is what I really wanted to see from him. Another awkwardly priced option but could be very relevant in draft leagues lacking in forwards, if he gets the right role and opportunity this year. Big if.
Rory Laid
He only played a half of footy. Didn't get injured but also didn't get out of first gear. Don't despair.