This was quite an entertaining game for the neutral – the Suns played most of their available best players and they were good to watch. Slick ball movement, good options & contests and plenty of goals.
The Cats got a fair touch up too and while they clearly didn't care about the result the way the Suns did, there were still takeaways to be had. The Cats were missing Selwood, Duncan, Dahlhaus, Menegola & Steven and were content to let their younger players take the midfield time.
For the Suns they were missing players such as Witts, Miles, Fiorini, Hanley, Harbrow & Rankine, so bear this in mind when reading the below.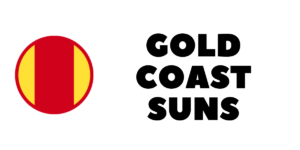 Darcy MacPherson
The blonde #44 was in everything for the Suns (except, strangely, the goalkickers column – though not for lack of trying). One of the better value picks in draft league forward lines last year, on this game's evidence he is set to continue his role up forward and through the midfield. While he isn't going to get this much of the ball in a big win every week, there's no reason to dislike him on this performance if he was already on your watchlist.
Hugh Greenwood
A relatively popular, value premium in some sides already, this game won't do anything to put you off. He was more in the midfield than up forward although it wouldn't surprise to see this flip during the regular season, with his pressure being a strength. He may also find himself as the Suns' tagger at times if needed. The Suns' ultimate midfield splits in the regular season will be fascinating for both Greenwood and their team as a whole.
Ben Ainsworth
A high scoring game from one of the highly touted 2016 draft – could this year be the year he breaks out? He did play mostly up forward and in a big win kicked only the one goal; 9 tackles also burnished his score. A terrific game to be sure but perhaps does he yet have the role or fitness levels to rely on? – questions you'll need to answer.
Matt Rowell
Noticeably smaller than most others when lined up at stoppages, it was nonetheless an excellent unofficial debut from the #1 draft pick. He played just 67% time on ground (note that young midfielders would typically not average much above 80% in the regular season anyway) and had 20 touches & 7 tackles – stats you would both expect and love to see from a young stoppage player.
He also had only the 1 clanger which saw his supercoach score also benefit on the night – a good sign if you're considering him in SC. The downsides of course are his premium pricetag, the fact that he wasn't really getting a lot of cheap ball even in a big win and the nagging thought that with no clear, dominant player in the Suns' engine room this year, will Rowell's impact see him getting attention sooner than later?
Read our full preseason take on him from the 50 Most Relevant Series here.
Connor Budarick
An excellent performance from the young rookie, getting involved in a lot of the play and kicking a nice goal. If he can make his way into the Suns' Round 1 team then will be a must-consider rookie for us.
Noah Anderson
Not the same impact that Rowell had yet he finds himself at nearly the same price. He was involved early but drifted out of the game a bit as it went on.
Jeremy Sharp
Sporting the quintessential Gold Coast look of bronze skin & long, blonde hair, Sharp only played the 2nd half but found himself plenty of the ball. He presented well and kicked goal, although his disposal efficiency caused a large difference in his DT & SC output. For this first effort though it was great to see him getting involved.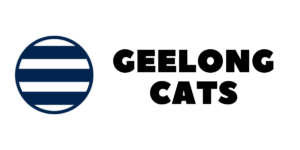 Quinton Narkle
A big game from Narkle, following on from his large, although limited, efforts from 2019. He led all comers for clearances, led Geelong for Inside 50s and generally ran around and collected a lot of the ball. Before getting too ahead of ourselves though, scroll back up and read the list of Cats mids who didn't play this game, as well as the limited minutes Danger had, and take it with a grain of salt. Still one to keep an eye on however.
Tom Atkins
Another who picked up his fair share of midfield time and clearances, again it'll be a wait and see as to his role when the big guns are back for the Cats.
Patrick Dangerfield
He played, he didn't get injured – what else do you need to know? This was not a game to try and read anything in Danger's performance or role, it was simply a game to blow out the cobwebs.
Read our full preseason take on him from the 50 Most Relevant Series here.
Tom Stewart
A nagging, pre-season groin problem is big cause for concern (eg note Daniher) so it was good (or bad, if you don't think the Cats' medical staff know what they're doing…?) to see simply him play in this game. He was quite slow to work his way into the game but he did get there in the end, and in much the same role as we've come to expect from him. The big takeaway for Stewart from this game though will be how he pulls up from it, so we'll have to wait and see on that one.
Read our full preseason take on him from the 50 Most Relevant Series here.
Become a Patron!