An interesting fantasy game this one – there were plenty of watchlist players running around for their first formal match practise of 2020. To start with however, here's a list to keep in mind of important players who didn't play:
Fremantle: Fyfe, Hill, Mundy, Walters, Pearce, Wilson, Hayden Young
Carlton: Betts, Cripps, Marchbank, McGovern, McKay, Murphy, Petrevski-Seton
So when reviewing players, their role, their performance & the match just keep the above in mind.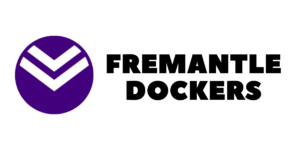 Rory Lobb
Lobb needs mentioning because he had such a big game, however there are some important things to note. The first is that Darcy didn't play the second half due to a precautionary injury resting (per coach afterwards he should be fine) & the second is that Kreuzer didn't play the second half either (Kreuze looked good in the first half too) so Lobb basically played ruck against Pittonet for half a game.
Having said that, he looked much better than Darcy in the first half anyway. He was more mobile, took more marks, looked more dangerous – it wouldn't surprise if Freo again play Lobb as their main ruck and leave Darcy in the WAFL at times as happened last year. It makes for an interesting dynamic for draft leagues.
Andrew Brayshaw
Brayshaw played midfield and he got a lot of it when he was on. An excellent sign for those keen on him as a breakout 'forward' this year. Keep in mind the above players who didn't play though so it's hard to read anything definitive into his role & likely scoring just based on this game. He does look to be on the up though.
Blake Acres
Per Brayshaw above, had the midfield role we were hoping for (he's another 'forward' this year) however, again, look at the list of outs above. We'll want to see this role and output again in their 2nd match when Fyfe, Walters, Mundy etc are back.
Please read our full preseason take on him from the 50 Most Relevant Series here.
Connor Blakely
It's like a record on repeat here – per Brayshaw & Acres above, Blakely certainly played a lot around the ball and through the midfield. Once again though, we need to see who stays in there when everyone's playing. I will also note that his disposal wasn't quite as clean as the other two, although he's certainly a big lad in there and knows how to find it.
Please read our full preseason take on him from the 50 Most Relevant Series here.
Adam Cerra
Cerra certainly played a good chunk of the game in midfield and looked very solid. He was also around half-back at times. A clean ball user who was going at a high disposal efficiency throughout, he's someone they'll want to give the ball to as well. Role will be important when we get to the next praccy match again though.
Lachie Schultz
Probably too awkwardly priced to really be of note, it was still a really good game from the young forward. His disposal and decision making weren't always clean but he got involved and threw himself into contests. Four goals straight was also an excellent return.
Caleb Serong
Looked really good, clean and promising. Probably too much in the midfield depth chart ahead of him to be worth his price tag this year but one for the future certainly.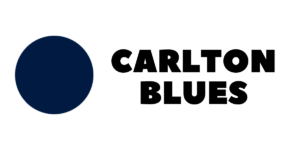 Sam Walsh
Just the lazy 28 touches for Walsh in this game – obviously going to have the 2nd year Blues… But seriously, he looked as good as ever in this game. Too high a price to really be salary cap relevant this year but he will be in future years.
Sam Docherty
Let's be honest, this is the Carlton player that most fantasy footy players wanted to see in this game. Given his discounted pricing & his previous averages, fitness & form were things that needed ticking off. Well, he's certainly back to fitness – playing pretty much the whole game (albeit he suggested post-game that he did cramp late).
As for form? He did seem rusty early however grew into the match as it went on and really started to get some of those mark-kick combos in defense and up onto the wing. An excellent first up game for him all things considered.
Please read our full preseason take on him from the 50 Most Relevant Series here.
Mark Pittonet
Had a decent game but only played the 2nd half and that up against Lobb & High Dixon in the ruck. Kreuzer looked really good in the first half so doubtful that Pittonet plays unless Kreuzer gets injured (which, let's be honest, does happen from time to time). A cheap ruck option for us but unless he's named Round 1 it seems a premium price too far at this stage.