It was a dirty day at Blacktown. Not just for the young Swans but also for coaches that had targeted a unique Tim Taranto as a premium in 2020.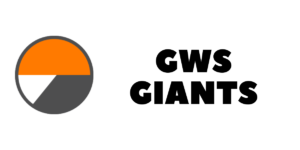 Tim Taranto
Please make no mistake about it. This is the key takeaway from the match. The shoulder injury to Tim Taranto is a game-changer in fantasy footy. While we need to await the full medical report, the clubs initial forecast being a minimum of 10 weeks on the sidelines.
All eyes will be on next week's Marsh Community Series to see just how Leon Cameron plans to cover one of his star midfielders. Thankfully, for him, he does not lack in options. All of Stephen Coniglio, Toby Greene, Zach Williams, Jye Caldwell, Jackson Hately, Tom Green and many more are candidates for the additional midfield minutes now vacant.
Sam Jacobs
Across the preseason the former Adelaide Crows ruck has been a popular R2 selection. Even though he wasn't coming up against the strong ruck opposition, it was good to see 'Sauce' lead the Giants midfield brigade. He had 23 hitouts and scored in the '60s across all formats from 70% game time.
He spent a decent amount of time off the ground after copping a knee to his head from Sam Naismith. If you were keen on starting him before this game, he would've done nothing to change your mind.
Please read our full preseason take on him from the 50 Most Relevant Series here.
Jackson Hately
With a plethora of star teammates absent, Jack Hately thrived with the additional responsibility. He attended plenty of centre bounces and with Taranto now out for an extended period he looms as a likely beneficiary.
Heath Shaw
Played the majority of the game and just swooped up the loose ball with ease. Honestly, the Giants had it all their way in this match at Heath just enjoyed plenty of easy marks and possesions.
He will still give coaches a few good games this season, but I do think he's past his prime now for fantasy coaches to consider.
Tom Green
What an absolute bull! Yet against the GWS Giants academy has delivered a future star. 15 of his 21 touches were contested and kicked two goals. COuldn't have done much more to push his case for round one with a performance like that.
As discussed a few times now, the real indicator of his role and potential debut will come next week when the State of Origin star return.
Lachlan Ash
His line-breaking speed and clean ball use were on display throughout the match. In time will be a star of the Giants backline but will find it challenging to break in without more injuries occurring.
Jye Caldwell
He was rotated through the midfield while also having some stints inside the Giants forward line. Will be one to watch next week when the Giants stars return to see if he can take some of the Tim Taranto roles. 
Become a Patron!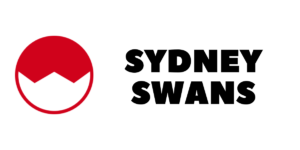 Jordan Dawson
His ownership numbers much like Christian Petracca, could skyrocket after this week. The Forward/Defender eligible selection dominated the backline for the Swans. 'JD' was excellent in this game amassing 19 disposals and five marks, but there is still one primary reason not to get too overhyped.
In this match, the Swans were missing two of their best defenders in Callum Mills and Jake Lloyd. Without seeing how Dawson functions with these two back in the side, we could be getting a slight distortion on his role and potential scoring.
Oli Florent
Was one of the Swans best today. While he still has some parts of his game to work on, he showed he's capable of winning the contested ball, not just being an outside option.
It'll take a few seasons, but Oli is going to be a star of the competition. Lock him away in a keeper league now if you can.
Sam Naismith
Even with Callum Sinclair in the side, Naismith was given the lead ruck responsibility. From just over 50% game time he ended up leading winner of hitouts (28). If you're prepared to spend a little bit of cash for insurance at R3, then you may have just found your man.
Will Gould
He played only 68% of game time, but from his ten disposals, he went at 100% efficiency. In time Gould will be a popular fantasy player given his ability to intercept and clean foot skills. However, being on a side with that has Jake Lloyd and Callum Mills along with Jordan Dawson he might it hard to break into. The only exception would be if one or two of them started to get more permanently used higher up the ground.
Dylan Stephens
He gave coaches the glimpses of why as a junior he drew parallels to Jackson Macrae and Lachie Whitfield. Dylan did some nice things off the wing in this game. He's right in consideration for round one for the Swans.
Justin McInerney
Cash Cow Alert! I liked what I saw from Justin. He showed a great balance of composure, presence and high footy IQ. Does he find his way permanently into the Swans backline? I'm not sold, but games like that will keep his name in front of mind for his coaches.