The Eagles welcomed the Bombers to Perth and to some strange weather for an entertaining pre-season clash which saw the visitors impress early and hold on for an 8 point win. There was a 20 minute break early in the second quarter due to safety concerns amid lightning storms in the area meaning the game was played in mostly wet conditions.
Both sides were missing a bevy of stars opening the door for some lesser lights to shine and shine they did! Whether some of these players get the same opportunities when both sides are at full strength remains to be seen and must be considered when assessing these performances.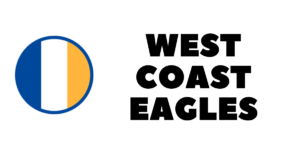 Tim Kelly:
This was our first look at the young gun in blue and gold and I honestly expected him to blitz it causing everyone to scramble to rush him into their fantasy sides (like Bont and Petracca last week). He started very slowly though, and with the likes of Gaff and Yeo missing, it was strange to see him playing so much off half forward early.
Essendon's mids were well on top in the first half so it wasn't surprising to see Kelly move into the preferred midfield role in the second half. This is when he really started to sparkle, getting his hands on it 13 times in the 3rd quarter, and finishing the game with 27 disposals and a goal. Set for a big year once he finds his groove at his new home.
Luke Shuey:
Looking for a POD mid? The new Eagles captain just always gets it done and with Kelly's arrival, should say goodbye to taggers for good. Had 31 touches and 4 tackles in this game and like Kelly, will thrive at the feet of Naitanui. Gun.
Dom Sheed:
Deceptively good. Played midfield most of the night and was his usual busy self with 28 touches but I still feel when the full Eagles midfield is on the park, he'll spend more time forward. Worth a look late in Drafts and I'm tipping he will be in everyone's forward line in 2021.
Shannon Hurn:
Started very slowly due in part to the heavy conditions but warmed into the game quickly. Took 7 marks on a wet night and even though he is a year older, looks set for another big year in fantasy. Will be a solid option again.
Nic Naitanui:
It is so nice to see the big fella in full flight again and we all have our fingers crossed he can have a healthy season. As expected, his minutes were limited, and his first bench rotation came within 5 minutes of the start of the game!  His time on ground was 51% but when on the field, he commanded the stoppages and looked solid with 11 touches and 28 hit outs. Should be a popular R2 option but will be frustrating to own as it's difficult to accumulate points while warming the bench!
Read our full preseason take on him from the 50 Most Relevant Series here.
Bailey Williams:
A round 1 bolter and a real option for our R3 spot. He did some nice things and stayed involved throughout even capping the performance with a goal. Can he leapfrog Vardy and Hickey to be the Eagle's back up for NicNat? I think he can!
Josh Kennedy:
Had a huge night kicking 6 straight and relishing the space and attention with Darling and Allen missing. He is looking sharper and more agile than he has in years but for context, he was up against the single gamer in Zerk-Thatcher. At his price, he could be a good cash maker early in the year.
Jarrod Brander:
I'd heard great things about this kid and, with it being suggested he could play on the wing this year, he was firmly on my watch list. The role on the wing was there but for a 6 foot 4 winger, I must say I didn't notice him a great deal. He didn't get a lot of ball collecting 11 disposals but did look clean and composed. He's still very young and if he keeps that role, remains relevant as a rookie, particularly with that handy DEF/FWD dual status. Let's have another look at him in Marsh 2 when some of the other midfielders return.
Lewis Jetta:
He looked good and provided great run and carry off half back, but he turned 30 last year and I can't see him suddenly becoming relevant for us.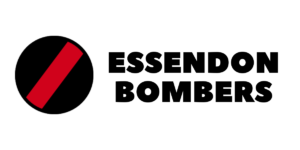 Devon Smith:
He did enough to suggest he's going to be one of the big improvers this year, but I don't think I was the only one worried early as he only attended 1 centre bounce in the first half. He was tackling hard (finished with 6) and was throwing his weight around a bit as he looked up and about and pleased to be fit again. But he needs to convert that into more fantasy points if he's going to come even close to replicating his 2018 season.
Thankfully, he had a big second half as he was given more midfield opportunities attending 8 centre bounces and collecting 14 touches. Will be better for the run as this was his first game since round 8 last year.
Ultimately with Devon, the test we needed to see is did he add defensive pressure and tackle? The answer to that is he did!
Read our full preseason take on him from the 50 Most Relevant Series here.
Darcy Parish:
I absolutely loved his game as he was solid throughout the 4 quarters and played a fantasy-friendly game. He was never far from the ball and even snagged a nice snapped goal in the 1st quarter. Finished with 29 touches and 4 tackles from just 65% game time. Fits the bill for a breakout perfectly.
William Snelling:
Could be one of the stories of last years mid-season rookie draft (after GF hero Marlion Pickett) as he looked very much at home on the big stage albeit a pre-season stage. He looked fantastic playing high half forward and was all over the ground laying tackles and taking important marks. He only played 65% of the game but still had 20 touches, 7 marks, 7 tackles and kicked 2.2. I'm not sure the same opportunities will be there in the season proper, but this performance has made me take notice.
Jordan Ridley:
Very much under the radar in fantasy circles perhaps after not quite delivering on his potential last season. He looked the real deal in this game though, as he commanded the half back line dashing up and down the ground and even took some of the kick in duties.
He had a good spread of stats with 21 touches, 7 marks and 5 tackles and could be a nice unique option. The only concern is the impact of Saad and Mckenna on his role and scoring output when they return. One to watch.
Dylan Shiel:
He is so great to watch when he's on, but I just wish he got more involved on the outside. His lack of +6's makes him hard to consider with the competition for midfield premo spots is so tight. Had 27 touches, 6 tackles but no marks and is probably more relevant in the sense that when he plays this well, the taggers should go to him and leave Merrett alone.
Zach Merrett:
Speaking of Merrett, he barely got out of second gear and had lowish time on ground at 65%. He was very busy early with 8 touches in the first quarter but wasn't heavily involved beyond that. It doesn't matter though, he's a proven fantasy jet. If he was in your side before this game, just keep him there and enjoy him.
Read our full preseason take on him from the 50 Most Relevant Series here.
Andrew McGrath:
What an absolute shame he has lost dual position status! He looked brilliant tonight playing big midfield minutes and getting involved in everything, particularly early. Had a massive first half with 16 disposals and even though he slowed down after that, would definitely be in the votes (if there were any). I don't think I can pick him in the midfield, but Bombers fans can get excited because I think this will be his year.
Kyle Langford:
After being in and out of the senior side last year, it's hard to know where Langford's at. If this performance is anything to go by, he can say goodbye to his VFL days for good because he was excellent.
Playing mid-forward, he was all over the ground and stayed involved all night with 25 touches and a goal. It's hard to see him being trustworthy enough for salary based comps but one to watch in Drafts.
Andrew Philips:
One to consider if you don't trust Jacobs or Naitanui. He looked ok and held his own against his more fancied opposite ruck in NicNat. I'm not sure he's worth the risk though and not convinced he'll keep a healthy Bellchambers out.
Michael Hurley:
Acting captain for the night and like Hurn started slowly in the rain. Worked into the game well but was put on ice at 3 quarter time and was even seen with ice, strapped to his leg. Hopefully, just a precaution as the Bombers have enough players battling to be fit for round 1. Finished with 12 touches and 5 marks.
Jacob Townsend:
The former Giant and Tiger barely got a look in as he played forward for the first 3 quarters with little impact. Had a great chance to finish off some good work with a goal in the third quarter but fluffed his shot. He was given a good run on the ball in the last quarter attending nearly every centre bounce and was very involved but didn't look confident when dropping a sitter in his defensive 50.
Finished the game hobbling off with a proppy knee which thankfully didn't look too serious. It's hard to see him getting a permanent spot in the midfield with some of the performances of others but his price point keeps him relevant. Wait and see.